A 24-year-old Wisconsin woman may rot in jail for life after allegedly choking her lover to death after they smoked meth and later engaged in violent sex. The suspect would proceed to play with his corpse, chopping up his limbs before dumping the victim's severed head and penis in a bucket and his legs in a crockpot.
According to a criminal complaint, Taylor Schabusiness has been charged with first-degree intentional homicide, mutilating a corpse, and third-degree sexual assault following the gruesome death of a Green Bay man whom investigators have not identified.
She is being held in the Brown County jail, online court records show.
In a news conference, Green Bay Police Chief Christopher Davis said the cops arrived at the home after 3 a.m. on Feb. 23 following a 911 call reporting a "suspicious death." Authorities said the victim's mother was awakened in her home by the sound of a slamming door, prompting her to check what was happening downstairs, People reported.
The matriarch would then stumble upon her son's severed head in a bucket in the basement, accordingly spotting dried blood on a nearby mattress.
Police later found Schabusiness at her home and had dried blood on her clothing when she greeted the cops. A subsequent search on her van led police to uncover a crockpot box, which contained "additional human body parts including legs," according to the New York Post.
Following her arrest, Schabusiness confessed that she and the victim had smoked meth before engaging in sex that incorporated a dog's choke collar. She said memories of the encounter were a bit hazy but remembered she had gone "crazy" and started to gag the victim at one point.
The meth-addled Schabusiness then told officers she did not intend to kill the victim but noted she enjoyed the choking "so she kept pulling and choking him harder" until the man's face turned purple and blood came out of his mouth, the Daily Beast noted.
"Schabusiness responded that the police were going to have fun trying to find all of the organs as she dismembered the body," the complaint reads, adding, "Schabusiness stated she used knives that she obtained from the kitchen of the residence and that a bread knife worked the best because of the serrated blade."
Further investigations at the residence of the victim's mother saw police recover the head and a "male organ" in the bucket. A separate storage tote would later expose the man's upper torso.
Law enforcement proceeded to confiscate the knives they located in a black bag following Schabusiness' confession.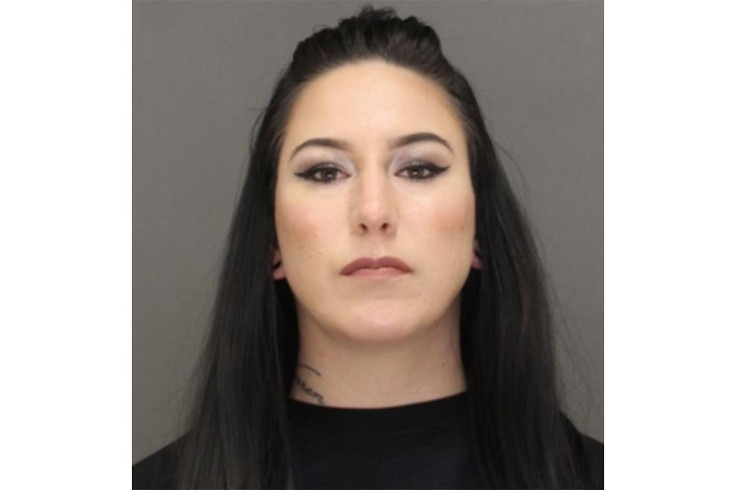 © 2023 Latin Times. All rights reserved. Do not reproduce without permission.