A 16-year-old boy reportedly had both of his index fingers cut off with a machete by members of a Mexican crime group after he declined to traffic narcotics for the gang in Acapulco, Guerrero, Mexico.
The dismemberment allegedly happened after the victim was abducted while on his way home from his cousin's birthday party in a taxi. The commuter taxi was reportedly run down and stopped by another car. Armed men then got down from the other vehicle, pointed a gun at the victim's head, and forced him to board their car, the Daily Beast reported.
"They held a gun on me because I didn't want to get in that car," the unidentified teen said.
The armed men then drove the victim to another part of town. They reportedly dragged him out of the car and then punished him by severing his index fingers on both of his hands for declining to traffic drugs for them. After severing his fingers and beating him up, his assailants then abandoned him on a bridge, according to Mexico News Daily.
"They put a board under my hands and hacked my fingers with a machete," the boy said. "They also beat me with the board on my back."
The teen and his family initially believed that the severed fingers could be reconnected. However, they were not able to find the dismembered digits.
Humberto Padgett, the journalist who broke the story, found the boy, his parents, and his five siblings staying in a shelter in Tijuana while he was traveling to learn about the situation of migrants at the border. The family reportedly fled to Tijuana after receiving decapitation threats and additional death threats in the weeks following the abduction.
"They are extremely poor people who are just beginning to understand that they have rights," Padgett said.
Padgett added that the boy's sisters are also at risk of being forced into sex trafficking due to the family's current living conditions.
Mexican drug gangs have been practicing cutting off fingers as a method of torture and intimidation for a long time. The gangs have even targeted celebrities including the son of famous crooner Vicente Fernández. He reportedly lost his pointer fingers after he was kidnapped by Mexican drug gangs in 1998.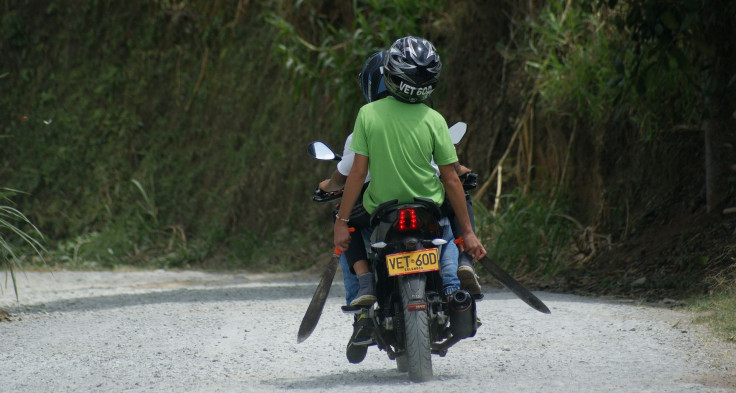 © 2023 Latin Times. All rights reserved. Do not reproduce without permission.