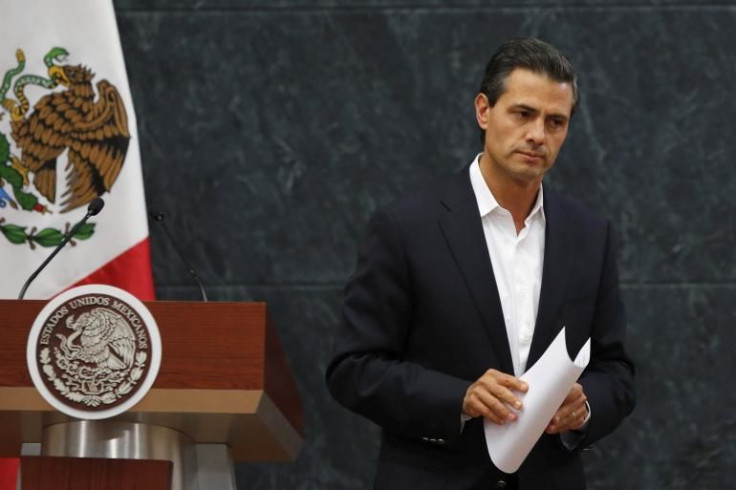 Mexicans have been asking their President, Enrique Peña Nieto to resign due to their unconformities with his regime, and of course, the disapproval of his government's way of handling 43 missing students of Ayotzinapa case. The Mexican community in the UK is no exception and is now asking Her Majesty, The Queen, to retract the invitation made to Enrique Peña Nieto for a visit to the country in March 2015. They claim this visit would, in a way, legitimize Peña's regime in Mexico, which would be unacceptable due to the atrocious situation his country is going through.
The letter or petition came through Change.org and is looking to gather as many signatures as possible. It reads as follows: "Your Highness, The Mexican Community in the United Kingdom would to express their discontent with the invitation made to Enrique Peña Nieto to visit the United Kingdom next year; we see these state visits as a way to legitimize Mr. Enrique Peña Nieto's regime in Mexico, and we completely disagree with it.
We would like to kindly invite you to analyze the current situation that Mexican people are living in, the shameful and utter lack of human rights, and decide if the person responsible for all these atrocities should be welcome in your Palace and in your country. We feel the need to express our complete disdain with this visit and we would like to kindly ask you to cancel the invitation.
The Mexican Community understand that relationships with other countries are very important to the United Kingdom, but we truly believe that above all that is the suffering of millions of Mexicans under the Mr Enrique Peña Nieto regime. Please take into consideration the statement this cancelation will give the world. It's important to let Mr. Enrique Peña Nieto that the world is watching.
The Mexican Community trust in you to share the pain of Mexico's current situation and hopefully decide to cancel the oncoming state visit. Kindest Regards, The Mexican Community"
© 2023 Latin Times. All rights reserved. Do not reproduce without permission.