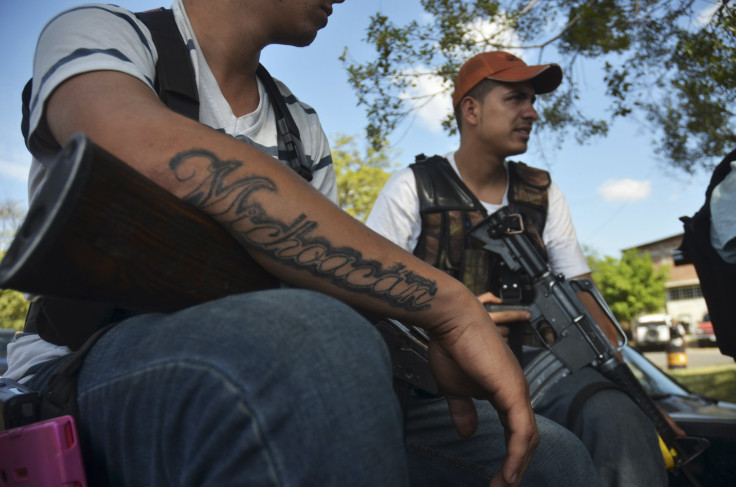 Members of autodefensas, or self-defense militias which arose in reaction to the presence of organized crime in Mexico's Tierra Caliente, say reports that an autodefensa leader authorized the disarmament of militia members by the Mexican army in Monday are false. Hours after Mexico's interior minister announced on Monday that public security in the state of Michoacán, Televisa had aired a video from Dr. José Manuel Mireles, the head of a general counsel of autodefensas in the region, in which Mireles appeared to be expressing his support for an accord by which the state handed over public security duties to the federal government. But yesterday evening, a second video from Mireles had emerged in which he rejected the idea.
"I haven't authorized the disarmament of anyone from any of the autodefensas," said Mireles in the second video. "I don't have anyone from the General Counsel [of area militias] nearby. I can't de-authorize anything unless it's with the counsel, much less am I in favor of the disarmament." He added that his support for the disarmament hinged on the federal government's "handing in of the seven main heads of organized crime" operating in the area. That echoed statements from Hipólito Mora, another Michoacán autodefensa leader, in which Mora lamented the government's disarming of the community militias and not the Knights Templar, the drug cartel whose operations occasioned the militias' formations. "They've got to aim toward them for peace to come back here in Michoacán," he said.
Aristegui Noticias notes that Mireles' attempt to set the record straight came not long after a post on the Facebook account of an area militia accused him of "assuming a power which does not correspond" to any single person. "He isn't in charge here," read the post, "the people are. He started calling himself leader of the General Counsel when he is the spokesman of the counsel of Tepalcatepec and now this."
© 2023 Latin Times. All rights reserved. Do not reproduce without permission.