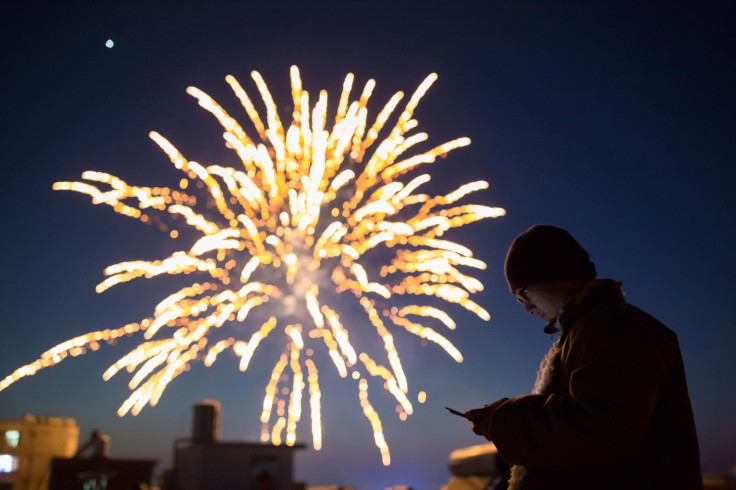 New Year's Eve in Mexico is called Nochevieja and like in the rest of the world, this is celebrated on the midnight of Dec. 31. For the Mexicans, this celebration is a big deal so they usually put a lot of effort in its preparation.
Family and friends get together for this occasion and as a tradition, they prepare many things - from food to what they wear - on New Year's Eve to guarantee good fortune, luck, good health and more for the coming year. Below are the food and traditions that Mexicans practice for the Nochevieja.
New Year's Eve Food Traditions
Just like they do during the Noche Buena or Christmas Eve dinner, Mexicans enjoy a feast on the midnight of December 31st. The whole family makes sure that they have Bacalao, dried salted codfish, Buñuelos, a fried dessert, Ponche, punch drink and as per CNN, Tamale, dough stuffed with meat, cheese and steamed after being wrapped in a corn husk or banana leaf, is another food that is often found on New Year's Eve in Mexico.
Moreover, according to Macayo, Pan dulce is also served just before midnight. This cake is baked with a lucky coin inserted into the batter. It is believed that anyone who gets the slice with the coin will be the luckiest one in the new year.
Mexican Customs and Traditions for the New Year
As the countdown to New Year's Eve begins, Mexicans eat 12 grapes with each minute until the clock strikes 12 midnight. If the first grape is sweet, people believe the first month of the new year will be a good one while getting the sour one means a bad year. The 12 grapes represent the 12 months of the year and people also make a wish as they eat each grape for good luck, love, health and more.

Eating cooked lentils on New Year's Eve is believed to bring good fortune for everyone.

For good luck, taking a bath, cleaning the house and washing the car is a must on Nochevieja.

At midnight, opening the doors at home should be done to kick out bad vibes and tossing some coins on the ground and sweeping them into the home will invite prosperity.

For women, wear red underwear on New Year's Eve to attain love and passion, pink for true love and friendship, white for peace and hope, yellow for prosperity and happiness and green for health and wellness.

Fireworks is a symbol of New Year and people in Mexico watch them at midnight to supposedly shoo away evil spirits around them and enjoy a problem-free new year.

For someone who wants to travel in the coming year, Mexicans, walk outside their homes with empty suitcases so they will have the luck for getaways in the coming year. ​
© 2023 Latin Times. All rights reserved. Do not reproduce without permission.