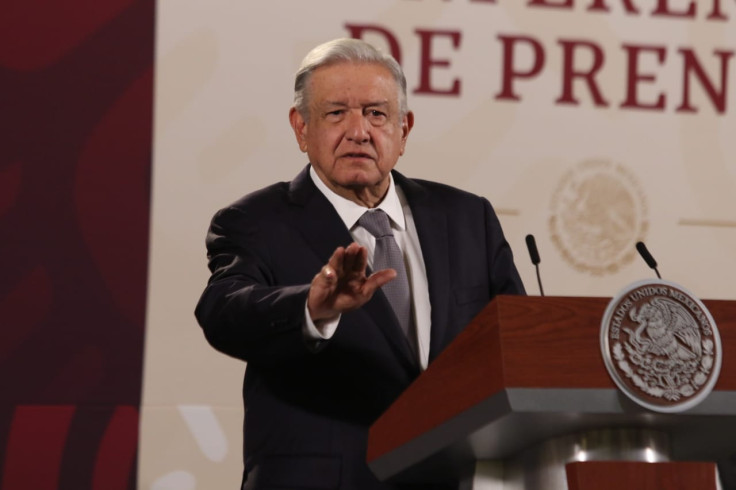 Mexican President Andrés Manuel López Obrador has sparked outrage after suggesting that criticisms thrown at him could be a form of gender-based violence.
"Everything they say to me, isn't that gender-based violence? Or is gender only female?" he asked reporters on Wednesday, according to AP News.
His comments touched a nerve in Mexico, where 70.1% of women have experienced some form of violence, as per national survey data.
Denise Dresser, a political scientist and columnist who has become a frequent target of Obrador's attacks, said the president "doesn't have the faintest clue about basic concepts like gender perspective, like feminism."
"He doesn't take the violence that women in this country suffer seriously," she added, according to The Guardian.
Obrador's remarks came after the country's electoral watchdog said he had made comments about a leading opposition figure which could be considered gender-based attacks. An electoral agency ordered his government to modify or delete videos of the press conferences in which he made such comments.
During his morning addresses, he often attacks Xóchitl Gálvez, who is leading in opinion polls among opposition politicians for the country's 2024 presidential election.
Last month, he suggested that Gálvez was a puppet manipulated by men in power.
But given the soaring levels of gender-based violence in Mexico, his remarks sparked outrage among critics on Wednesday.
Last year, there were as many as 968 reported cases of femicide, which is a 127% increase from 2015.
Obrador, who was elected in 2018, had promised to tackle inequality and reduce the cases of femicide.
During a 2021 news conference, he said his government was going to "keep supporting, protecting women, looking after them. Confronting and combating femicides, all the violence against women."
However, Obrador's government has not been able to deal with violence against women.
As there is no end to violence against women, Mexico's feminist movement has taken to the streets.
The president then suggested that Mexican feminists are a political tool co-opted by the opposition.
Dresser responded to the president's remark, saying that with the constant "mocking of feminism and alleging that feminists are manipulated, controlled by his adversaries... What the president reveals is an ignorance that unfortunately he uses to his political advantage."
© 2023 Latin Times. All rights reserved. Do not reproduce without permission.