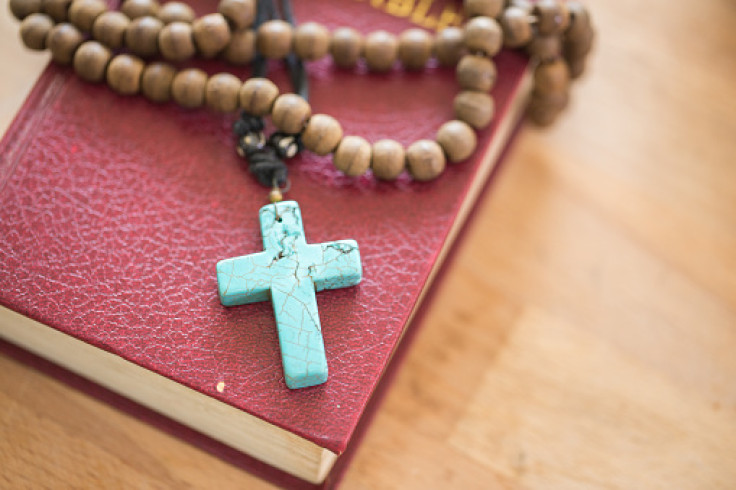 In the western state of Michoacan, Mexico, a tragic incident has occurred where a Roman Catholic priest was murdered, marking the ninth instance of such a slaying within the country over the past four years.
The priest was recognized by the Catholic Multimedia Center of the church as Rev. Javier García Villafaa, who had just recently been appointed to the Huandacareo parish of Capacho.
According to the Michoacan state prosecutor's office, García's body was discovered inside a car with several bullet wounds.
The murder occurred the day after the Mexican Episcopal Conference condemned and showed its support for Monsignor Faustino Armendáriz Jiménez, the archbishop of the northern state of Durango, who had been attacked.
In the cathedral in Durango on Sunday, an elderly man attempted to stab Armendáriz. The archbishop made it out unscathed.
In a statement, the conference denounced the assassination of García and urged law enforcement to identify those involved.
"It is a painful reminder of the serious situation we face as a society, in which the presence of organized crime and impunity continue threatening the lives and safety of so many," the statement said.
According to the statement from the Catholic Multimedia Center, García was shot while driving close to Capacho on the Cuitzeo lake side, AP News reported.
Violence has plagued Michoacan for many years. The state is contested by several drug gangs, who also engage in illegal forestry, mining, and even the cultivation of limes and avocados.
Organized criminal gangs have slain priests, journalists, environmental activists, and anybody else who got in their way as they sought to eradicate any danger to their activities.
Some neighborhoods have been completely taken over by gangs.
In response to the government's inactivity, a priest in Michoacan called on his flock to arm themselves in 2021.
"The cartel gunmen come, they take the livestock, they screw your wife and daughter, and you do nothing," the Rev. Alfredo Gallegos said in a sermon. "Well, get yourself a gun, the government can go to hell."
Gallegos, a parish priest is better known as "Father Pistolas" for his habit of carrying a gun.
The Mexican government hasn't done much in recent years other than send troops to Michoacan to act as a buffer between feuding cartels.
More generally, the Mexican church has shown increasing discontent with the state of security in the nation.
The Roman Catholic Mexican Council of Bishops wrote to the government in an open letter last June following the murder of two elderly Jesuit priests and a tour guide inside a church in Cerocahui by a drug gang leader in the northern state of Chihuahua, saying "It is time to revise the security policies that are failing."
© 2023 Latin Times. All rights reserved. Do not reproduce without permission.