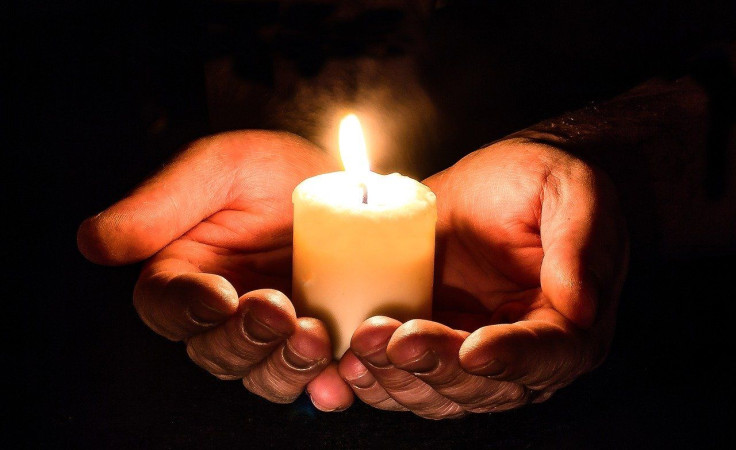 Millions of Mexican families gathered around their televisions every Sunday morning for nearly 50 years to watch Chabelo.
The Mexican actor, entertainer, and businessman Xavier López Rodriguez, who died on Saturday at the age of 88, portrayed the squeaky-voiced, short-dressed child character.
En Familia con Chabelo (Family Time with Chabelo), his children's game show, aired live every Sunday for 45 years and even made the Guinness Book of Records for its exceptional duration of transmission.
A sizable online fanbase was created in honor of Chabelo's apparent immortality as a result of his endurance.
Although the television show ended in 2015, memes about the character persisted for years. Some even claimed he had lived through the Big Bang or inserted him into historical events in Mexico or at the Last Supper.
López was born to Mexican parents in Chicago, Illinois, on Feb. 17, 1935. Shortly after, the family relocated back to León, a city in central Mexico, where he and his two sisters were reared.
He stated that he had lived in Mexico "all my life and I consider myself 100% Mexican" in the journal Caras in 2020.
Due to his dual citizenship, he was drafted into the U.S. army at 18 during the Korean War; however, the war ended before he could take part, so he served only briefly on a military base in California.
He later went back to Mexico to finish his medical education, where he spent many years practicing medicine in a private facility.
He began working as a part-time assistant at the Televisa offices in Mexico while he was still a medical student. He began filling in for actors who were running late for performances, and on one occasion, he was requested to read a joke about a boy called Chabelo live on the air.
His character became one of the Pepsi brand's faces in the 1950s. Before starting his radio program, La hora de Chabelo, in Mexico, Lopez was featured in their advertisements across North and South America. (The Chabelo Half Hour).
However, his television cemented his place in Mexican society for all time. Every Sunday morning since its debut in December 1968, En Familia con Chabelo has been aired live.
Families would appear on the show and participate in games and challenges for prizes, such as running in hamster wheels, climbing greasy poles, or crossing the studio with a huge water balloon between their legs.
Additionally, tens of millions of kids from all over Mexico would gather in front of their TVs to interact with Chabelo.
Growing up in Zacatecas in the 1980s, Roberto Carrera Maldonado used to wake up early every week to catch the show. "It was the highlight of Sunday morning," he said. "We had only one TV at home - my sister and I watched on low volume so we didn't wake up our parents.
"Parents used [the show] to keep children quiet while they were trying to get more of a snooze," he said. "I was really program jealous of the children able to go [on the show]. I always wondered how to get on there."
Ms. Martínez was in the audience for one of his shows in the late 1970s.
"I will never forgive her for that," she said.
"I remember I was disappointed because you expected it was the same thing you would watch on TV - Chabelo really close to you, and he had clowns, and he had hostesses, adorable girls with mini skirts. But everything [in the studio] was so far away, it was dark [and the show] was very, very long," She remembers her grandmother waking her up at 06:00 to queue outside the studio in Mexico City for a live broadcast.
There was a special segment called La Catafixia at the end of the show.
The prizes were hidden behind three numbered doors, and Chabelo would offer contestants the chance to gamble what they had earned throughout the show for them.
The players would have to make their decisions despite the audience being aware of the choices, which could include inexpensive presents like candy and toys, white and electronic goods, furniture, or even a vehicle.
The furniture business Muebles Troncoso was one of many sponsors of the prizes that ultimately rose to fame as a result of the program.
This aspect of chance—risking the winnings from the program for a prize that might end up being worse—has since become a phrase in Mexican Spanish that means a lottery or a risky gamble.
"It's used by many Mexicans to signify this - like, 'I'm not going to catafixia my dreams for something'. People use it," Ms. Martínez said. "I don't even know if it's a real word!"
The program finally ended in 2015, although for years afterward every Sunday, a flurry of memes appeared about Chabelo, lamenting the end of the iconic show.
López himself - who still occasionally acted in his later years, including voicing a minor character in the Spanish-language version of the Pixar film Coco - was never offended by his online popularity, reports BBC.
"I am very grateful to each and every one of the people who take the trouble to make a meme about me," he told the news program, Hoy. "Maybe they think they are offensive, I don't take it that way, with all my heart... I say thank you."
"His show lasted so long," Ms. Martínez said. "My aunts and uncles got to see him, he used to be a figure in their childhood. And then I was born and he was a figure in my childhood.
"Many decades passed, and my brother's son Gael - who must be 17, 18 - he grew up watching this dude. Same program, same show, on Sunday, live.
"I think this is why there is this image that he's been here forever - not so much that he's old, but because his show spans so many generations."
© 2023 Latin Times. All rights reserved. Do not reproduce without permission.