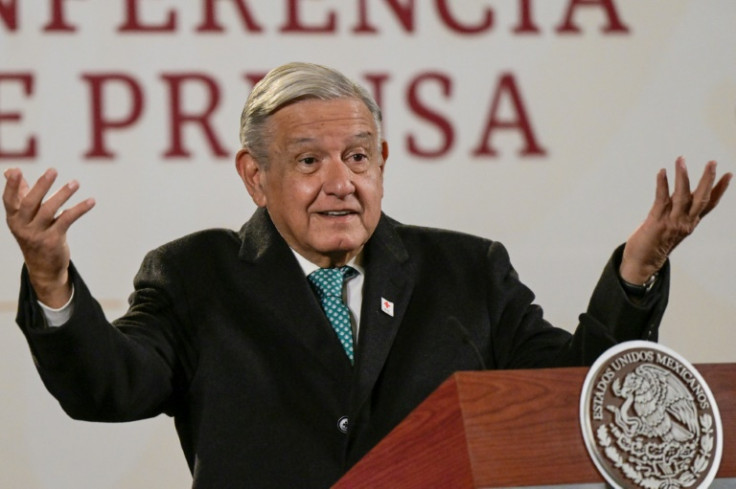 Mexico's President Andrés Manuel López Obrador met his Chinese counterpart, Xi Jinping, on Thursday and committed to maintaining good relations, while continuing the fight against illegal drug trafficking.
Obrador met Xi on the sidelines of the Asia-Pacific Economic Cooperation (APEC) summit in San Francisco, where the duo agreed to strengthen their ties further, Reuters reported.
The Embassy of Mexico in China shared a post on X, formerly known as Twitter, revealing that during the meeting Xi pointed out how the friendship between the countries has been strengthening over time.
Obrador also assured his counterpart the country will "adhere to friendly policies and firm mutual support with China, provide facilitation for Chinese enterprises' investment in Mexico" while fighting against "production and trafficking of drugs."
According to Xi, Mexico and China "should make good use of the intergovernmental working mechanisms" and "deepen cooperation in traditional areas such as infrastructure construction, expand cooperation in emerging sectors such as finance and electric vehicles, and deepen cooperation in anti-drug law enforcement."
The Chinese president also urged both sides to continue supporting each other in organizing cultural performances, exhibitions and other people-to-people exchange activities to intensify multilateral collaboration.
Mexico's foreign ministry said in a statement that Obrador and Xi also spoke about keystone infrastructure projects and the Interoceanic Corridor to attract business to the south.
Both countries celebrated the 50th anniversary of the establishment of diplomatic relations, with this year marking a decade since the establishment of the China-Mexico comprehensive strategic partnership.
Obrador recalled how China helped Mexico during the most critical moment of the COVID-19 pandemic by sending a "large amount of valuable anti-pandemic materials, helping Mexico overcome difficulties."
Even when Mexico suffered after a hurricane disaster in the Pacific Ocean, China expressed its condolences and supported the country.
"Both Mexico and China safeguard their independence and autonomy and resolutely oppose interference in the internal affairs of other countries," the embassy noted.
The trade between both countries has increased more than 7,000 times compared to when diplomatic relations were established.
© 2023 Latin Times. All rights reserved. Do not reproduce without permission.