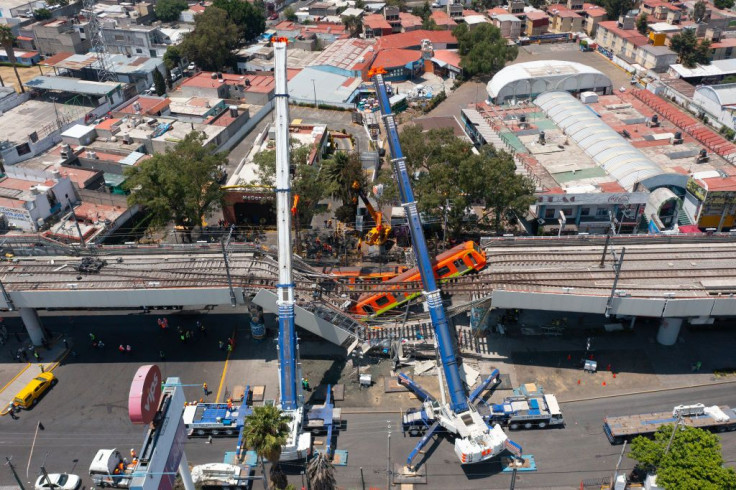 An overhead train line collapsed in Mexico City on Monday night, local authorities confirmed. The incident killed at least 23 people.
After an overpass caved in at 10:22 p.m. local time, a subway train running on Line 12 plunged to the ground.
Mayor Claudia Sheinbaum said in a news conference per Mexican news service Telediario that at least 70 people were taken to the hospital. Seven victims are undergoing surgery.
"There are unfortunately children among the dead," Sheinbaum said, according to the Associated Press.
A video circulating on social media captured the moment the overpass collapsed, sending two carriages crashing down into vehicle traffic on both sides.
Following the crash in the capital, BBC said firefighters and emergency personnel searched for survivors.
However, responders briefly suspended the rescue operations due to questions about the subway car's stability. It was now hanging over the edge of the highway.
Train cars were seen suspended in mid-air on Mexican television and social media as sirens blared nearby. According to The Guardian, a video on Milenio TV shows the overpass falling into vehicles on the road underneath it.
As the search for victims began, Sheinbaum urged members of the public who thought their loved ones may have been involved to reach out.
There are fears that the death toll will rise much higher because some people might still be trapped under the rubble.
The mayor said that they will give their condolences to all families who have lost a loved one as well as all who have a loved one in the hospital. The city official went on to say that they would assist the victims and provide them with any assistance they need.
Following Monday's collapse, Sheinbaum told the public that a comprehensive government inquiry into what occurred will be conducted, with foreign experts assisting.
Line 12, also known as the Golden Line, is the newest route, running from southwest to southeast through the area.
A portion of the line had to be partially shut down in 2014 due to documented infrastructure problems that put passengers' safety at risk.
Further partial closures were needed in 2017 after a 7.1 magnitude earthquake that caused visible structural damage.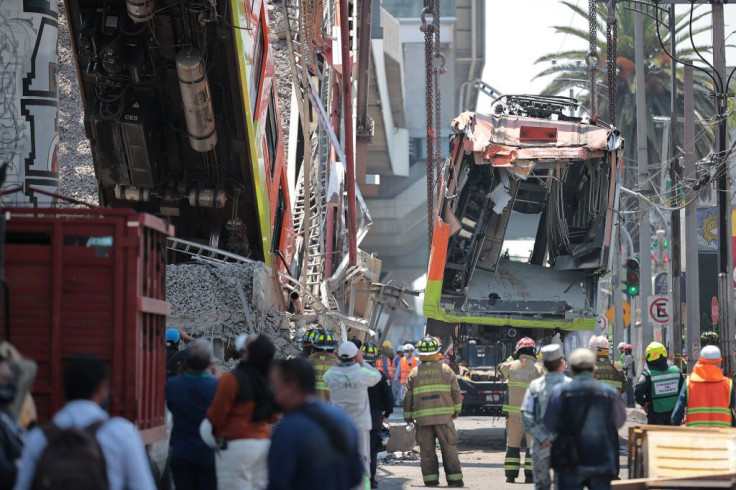 © 2023 Latin Times. All rights reserved. Do not reproduce without permission.