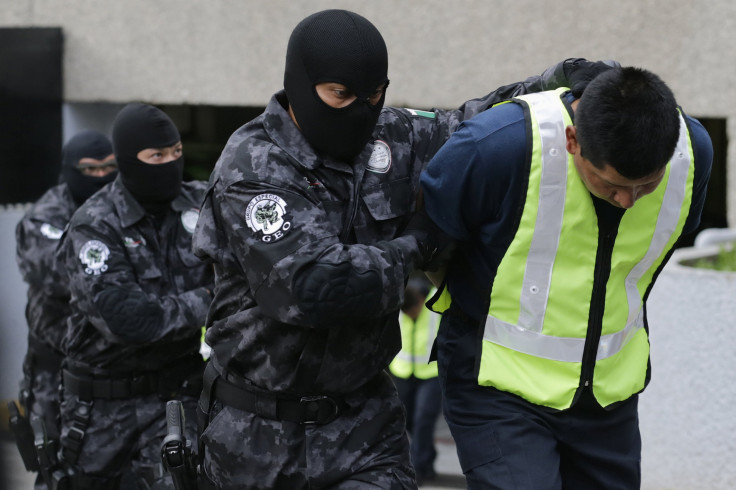 Mexican authorities claim the gang 'Guerreros Unidos' is responsible for the disappearance of 43 students of Ayotzinapa, and its leader has been arrested with one of his collaborators. The alleged mastermind, Sidronio Casarrubias Salgado, was captured last Friday in what Mexico's attorney general Jesus Murillo Karam, called a crucial arrest since it will "open up new lines of investigation into what has happened to the students." In an attempt to get a hold of the people responsible Murillo Karam added that 36 police officers and 17 other members of 'Guerreros Unidos' had already been arrested. Additionally, the mayor of Iguala, Jose Luis Abarca is being sought by police on organized crime charges along with his police chief and has been impeached.
Casarrubias Salgado and one of his closest collaborators were reportedly arrested in the Mexico-Toluca highway by federal authorities. Director of the Crime Investigation Agency, Tomás Zerón de Lucio reported they were taken to the SEIDO, a specialized organized crime unit, where they would provide a declaration. The original founder of the gang and Sidronio's brother, Mario Casarrubias, was arrested a while back. After his capture, the gang's leadership went to Salomón Pineda Villa, who just happens to be Jose Luis Abarca's brother in law.
During the same press conference Zerón de Lucio explained that 25 of those captured, have been sent to Nayarit. Additionally, he stated that the investigations for the first mass graves found, have been concluded and are waiting to be matched to the results provided by Argentinian experts. He concluded by saying another three mass graves have been found, but the number of bodies and their identities remain unknown.
© 2023 Latin Times. All rights reserved. Do not reproduce without permission.