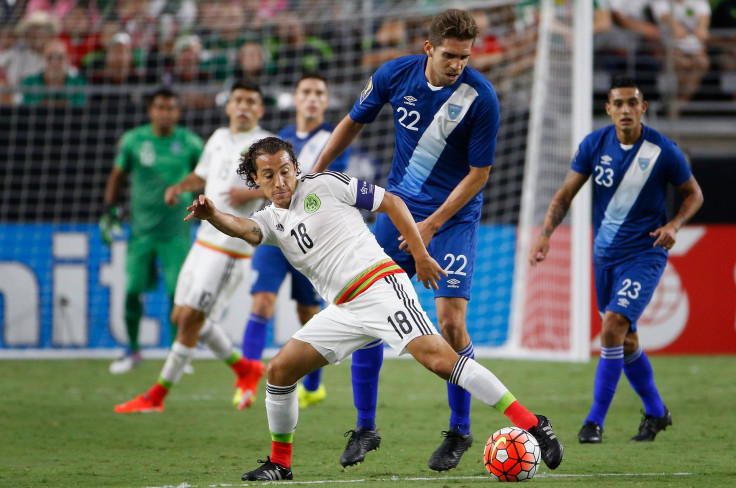 Just three days after a 6-0 rout of Cuba, Mexico was put in a stranglehold by a 10-man Guatemala side that was thoroughly dominated for 90 minutes, but somehow managed to hold on to a scoreless draw, earning the result and one point.
Guatemala needed to win the battle of the midfield and possess the ball for long periods of the match. Instead, they were dominated by Mexico's midfield duo of Andrés Guardado and Jonathan Dos Santos.
El Tri possessed the ball nearly 80 percent of the match, attempting 19 shots (4 on goal), compared to Los Chapines three shots on goal, with zero on target.
It was a relatively easy day of work for Mexico's Guillermo "Memo" Ochoa who didn't have to make a single save during the match.
José Manuel Contreras was ejected for a red card foul in the 75th minute of the match, leaving Guatemala with 10-men for the final fifteen minutes. The call was extremely controversial as Contreras ran into Paul Aguilar's legs, knocking him to the ground.
On replay, it showed that Contreras barely touched Aguliar and that the fall to the ground was a bit embellished. Immediately after, Guatemala substituted defense for offense as Marco Pappa replaced team captain Carlos Ruiz as Los Chapines tried to hang on to the result.
Giovani dos Santos came on for Aguilar a minute later as Mexico wanted a goal. Dos Santos immediately made an impact, but had his shot blocked from the center of the box.
Minutes later, Hector Herrera hit the cross bar after a broken set piece.
In the end, Guatemala survived a game they should have most surely lost and keep their hopes of advancing to the knockout stages alive. Mexico will next play Group C leader, Trinidad and Tobago on Wednesday needing a win to advance as the top seed in the group. If Mexico loses, and Guatemala beats Cuba by give goals or more, they can advance to the knockout round.
Please refresh this page for more updates, stats and player reactions…
© 2023 Latin Times. All rights reserved. Do not reproduce without permission.