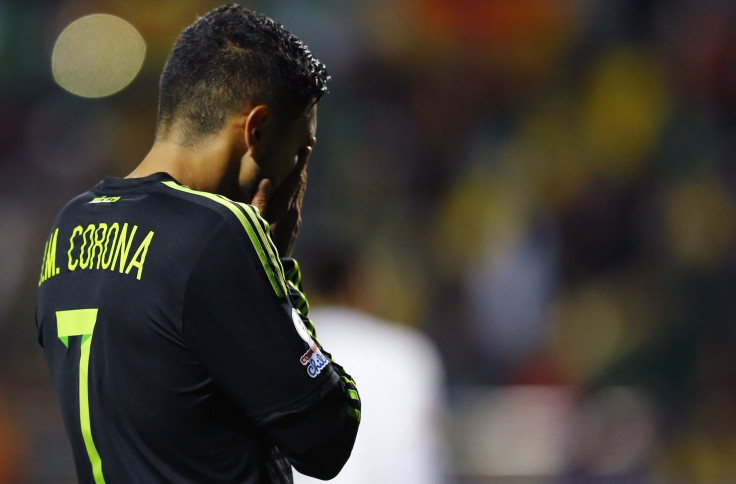 When Mexico takes the pitch in Pasadena on Saturday, there will be one young rising soccer star that could make all the difference as El Tri attempts to defeat their rivals to the north for the first time in seven games.
At just 22-years-old, Mexico's newest star is Jesus "Tecatito" Corona, a fast, creative fmidfielder who is lighting up Europe scoring four goals in four games for FC Porto.
For many inside the Mexican national team camp, Tecatito is the future of El Tri, but if interim head coach Ricardo "Tuca" Ferretti want's to become the first manager of Mexico to beat the United States since 2011 (also at the Rose Bowl), then he should realize the future is now for Tecatito.
Former Mexico manager Miguel Herrera realized this during Mexico's 2015 Gold Cup Tournament. Mexico struggled in group play of the tournament, finishing second in their group to Trinidad and Tobago.
It was in the knockout rounds of the tournament that Herrera finally started to play Tecatito off the bench, realizing he provided a much-needed spark to the often stale and sour El Tri attack.
Tecatito didn't disappoint, electrifying the pitch with unheralded moves for someone his age, exciting fans and players alike. Tecatito had multiple opportunities to score in the Gold Cup tournament, but finally found the back of the net in the Gold Cup Final, scoring his first international goal, and giving Mexico their seventh Gold Cup trophy in a rout of Jamaica.
More than likely, Tuca will not start Tecatito, opting to bring him off the bench to provide a spark if Mexico is tied or losing late. In his stead, expect to see the Andres Guardado, who was the best player for Mexico on the pitch during their Gold Cup run.
Guardado will look to lead El Tri to victory, but regardless of the outcome, the future looks bright for Mexico and Tecatito.
© 2023 Latin Times. All rights reserved. Do not reproduce without permission.