A report on Saturday shows that over 15 journalists have been killed in Mexico this year, a three-decade high for the country, as President Andrés Manuel López Obrador continues his unfettered attack against the free press in the country.
President López Obrador had found himself criticizing the free press during a press conference on Monday, calling them "spokespeople for conservatism" before naming specific high-profile independent journalists in a practice that has been called out by national and international organizations as a way of "stigmatizing" whom he sees as his opponents, according to Reuters.
Among López Obrador's targets in the rant is journalist Ciro Gómez Leyva, who had just recently survived a Thursday attack against his life after two individuals in motorcycles fired shots at him while he was in his car, with only the armor in the vehicle saving his life, the Associated Press reported.
"Now they play victim," López Obrador said. "(But) they are the elite, from the most select media."
López Obrador had previously condemned the attempt at Gómez Leyva's life, saying that "[it] is completely reprehensible for anyone to be attacked," while acknowledging that the two journalists have had their differences in perspectives over the years.
The rhetoric of the Mexican President against the free press has escalated in recent years, with him claiming that the reason why he receives negative coverage is due to the fact that the government had stopped paying for positive coverage like in the past, which many journalists and organizations dispute against.
The Associated Press has reported over 15 deaths of journalists in the country this year, a three-decade high that mostly targeted small-town reporters and freelance journalists. Some have claimed that López Obrador's term continues to be the deadliest for journalists since the Committee to Protect Journalists started gathering data on the matter in 1992.
Author Katherine Corcoran said that two factors continue to contribute to the increasing deaths of journalists in the country: an increasingly independent and free Mexico press, and threatened government officials who go after the journalists as a way of covering up their corruption.
Jan-Albert Hootsen from the Committee to Protect Journalists, however, said that very little evidence exists that the current federal officials in the government are behind the killings. Nevertheless, López Obrador's rhetoric is being credited for instigating the violence and that "[the government] has done very little to prevent the persecution of journalists by other actors, either state or non-state."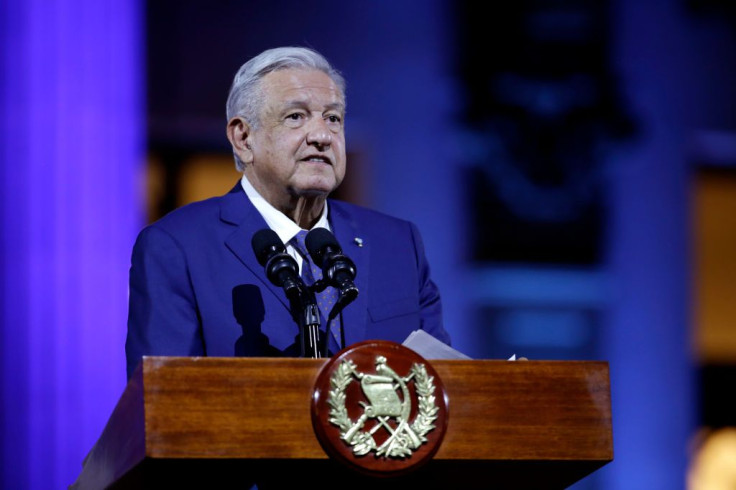 © 2023 Latin Times. All rights reserved. Do not reproduce without permission.