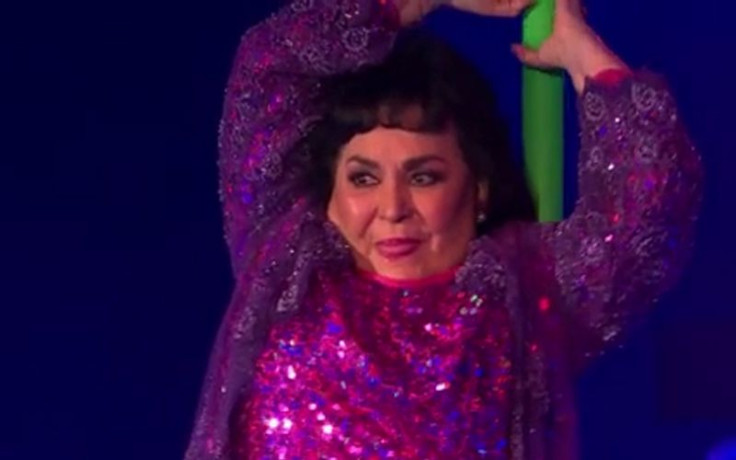 Carmen Salinas is a legend in Latin pop culture and she's the woman that represents the common mother. In "Mi Corazón Es Tuyo" she plays a slightly different character, where she is kind of evil. In Episode 107 of the hit Univision telenovela, Salinas will be seen pole dancing and stripping off her clothes. The 81-year-old actress is always game for anything and she has not mad an exception. We love how she's not afraid to poke fun of herself and try new things. She's on Twitter, she's on Facebook, she's always commenting on relevant topics in the media. Watch the hilarious scene down below and tell us what you think!
In the series that airs stateside on Univision he plays Diego Lascurain, Fernando's (Jorge Salinas) younger brother and he is completely different from him. He is single, a party animal and he has always ran away from commitment because he has spent his life traveling around the world without settling down in a steady place. He will fall in love with Ana (Silvia Navarro) the moment he meets her, and he will know how to win her heart with his charm. From the description of his character it seems like it's not too far-fetched from his real life persona. "Mi Corazón Es Tuyo" is currently the highest rated telenovela in México and the U.S. thanks to its humorous plot that attracts whole families. We hope the changes do not affect the overall story arc and continues to entertain us until its finale.
© 2023 Latin Times. All rights reserved. Do not reproduce without permission.