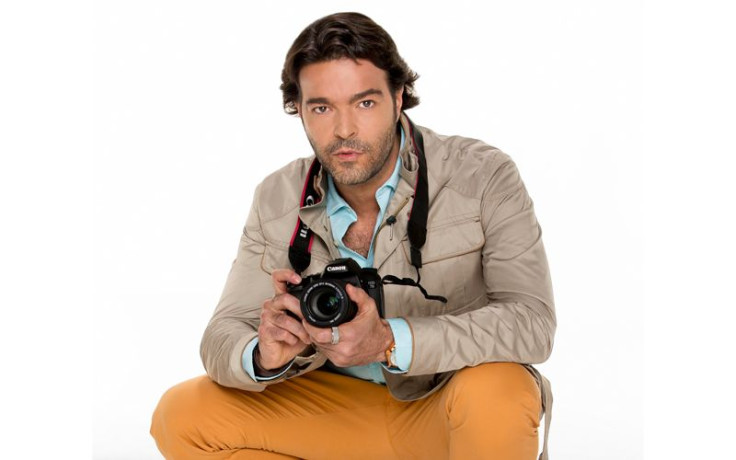 Pablo Montero has led a controversial life and has garnered a bad reputation in the press. The 40-year-old actor had appeared to have cleaned up his act and was leading a quiet and normal family life. Montero is currently in the Televisa production of "Mi Corazón Es Tuyo" that Juan Osorio produces. The production was filming scenes on location in Coyoacán and he never showed up. According to TVyNovelas, production called his home looking for him and his wife answered the phone telling them she didn't know where she was. Osorio got really upset at the actor as his absence causes production to stall and money is wasted. He warned Montero that if he causes delays again he would get fired. UPDATE: William Levy To Replace Pablo Montero On 'Mi Corazón Es Tuyo'?
In the series that airs stateside on Univision he plays Diego Lascurain, Fernando's (Jorge Salinas) younger brother and he is completely different from him. He is single, a party animal and he has always ran away from commitment because he has spent his life traveling around the world without settling down in a steady place. He will fall in love with Ana (Silvia Navarro) the moment he meets her, and he will know how to win her heart with his charm. From the description of his character it seems like it's not too far-fetched from his real life persona. "Mi Corazón Es Tuyo" is currently the highest rated telenovela in México and the U.S. thanks to its humorous plot that attracts whole families. Let's hope Montero can clean up his act as his position in the telenovela is in danger.
© 2023 Latin Times. All rights reserved. Do not reproduce without permission.