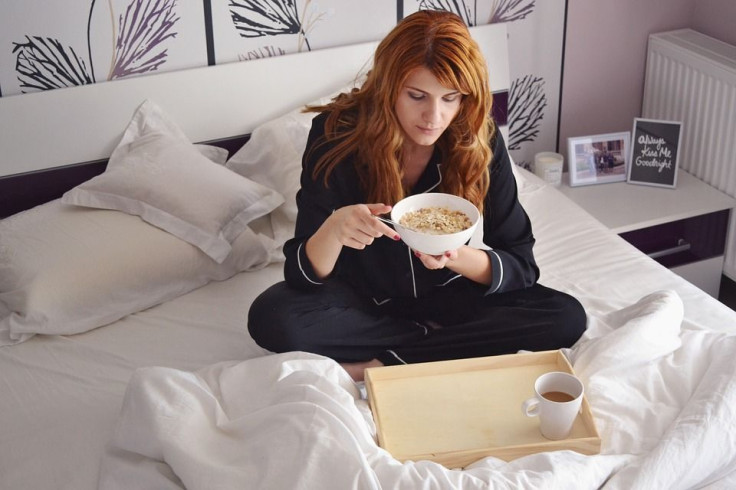 A man from Michigan was sentenced to life in prison Friday for killing his wife in September 2014. Jason Harris Davison killed his wife, Christina Davis, by spiking her cereal with a lethal dose of heroin in their home in Genesee County. Genesee Circuit Court Judge David J. Newblatt convicted Harris of first-degree murder, solicitation of murder, and delivery of a controlled substance that resulted in the death of his 36-year-old spouse.
According to the investigation, Harris had prepared and served his wife a bowl of cereal on Sept. 28, 2014, which he had laced with heroin. She had difficulty holding onto her spoon so Harris assisted, then helped her to bed, and went to sleep together.
Harris told police officers he had left for work the following morning together with their two children while his wife was still asleep. He said he had tried calling later that morning but his wife was not answering the phone nor responding to texts, so he rang a neighbor to ask her to check on his wife.
The neighbor found his wife unresponsive and cold to the touch prompting her to call on another neighbor who was a nurse to come over and help. They contacted emergency responders who later declared Christina dead.
Findings from the medical examiner's report stated that Christina died of an accidental overdose. However, investigators had alleged that it was murder. Neighbors were skeptical about her death saying that it made no sense since they knew the victim was not into using drugs.
Investigators took samples of Christina's breastmilk which had been previously stored in the freezer but they turned up negative for controlled substances. The victim was eight months post-partum at the time of her death.
At the same time, prosecutors handling the case were told by Harris' own brother and sister that a couple of days after Christina's death, he made comments about getting rid of his wife. It was also found that the suspect had purchased plane tickets to visit a woman in Rhode Island. An exchange of text between them was also discovered before Christina's death.
The Genesee County Medical Examiner had then changed the cause of Christina's death in August 2019 when prosecutors were able to pursue a murder charge. Detectives concluded it was a scheme Harris had planned to get his hands on insurance money.
Fox News reported that Harris eventually collected insurance benefits amounting to $120,000 from his wife's death. They also learned he had been in communication with several women before and after her death. Surprisingly, another woman was said to have moved in with him barely two weeks after his wife died.