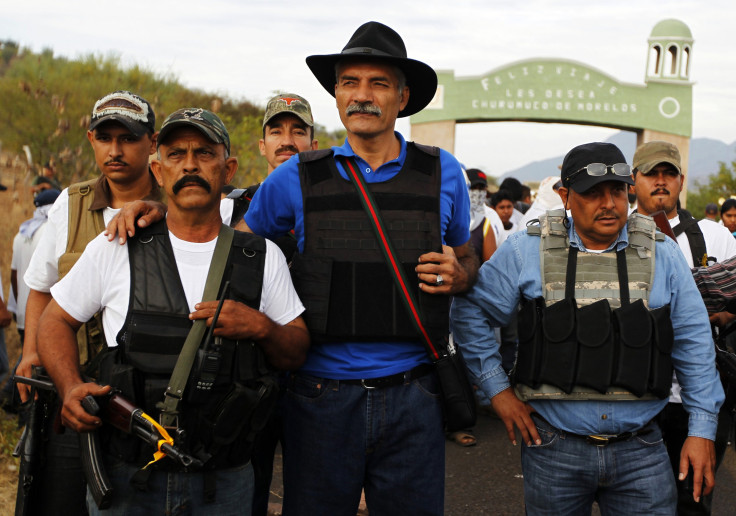 José Manuel Mireles, spokesman for a general counsel of autodefensas -- self-defense militias -- in the Mexican state of Michoacán, says he'll leave the state for at least two months as he recuperates from injuries suffered in a plane crash on Jan. 4. Reforma reports that from a house in Mexico City, Mireles told reporters, "My life is in danger and I just left intensive therapy. I made the personal decision to look for a place where I could finish my period of rehabilitation, as my multiple facial fractures, seven fractured ribs and two cervical vertebrae weren't going to allow me to have any peace, considering the fear I'm living in right now."
Mireles, a doctor who spent a decade living with his family in Modesto, California before returning to Mexico in 2007, in part with an eye on winning a seat in Congress and in part so that his son, now 26, could attend medical school in Mexico, according to McClatchy. In February, the doctor led an inchoate militia as they sandbagged entrances to his hometown of Tepalcatepec and began patrolling the streets -- an effort that rid the town of Knights Templar cartel members, and one which autodefensas are trying to replicate elsewhere in Michoacán.
Mireles saw himself embroiled in a fiasco when Mexico's interior minister announced on Monday that the federal government would be taking over responsibility for public security in the state, and sent in the army to disarm militia members. Shortly afterward, Televisa played a clip of a video from Mireles in which he called for militias to comply with the federal government's disarmament and return to their towns of origin. That angered some members, who saw it as an overstepping of authority (the general counsel of which Mireles is a spokesman consists of 33 members). He later published another video saying his support for the disarmament hinged on whether the authorities first disarmed the Knights Templar in the area.
© 2023 Latin Times. All rights reserved. Do not reproduce without permission.