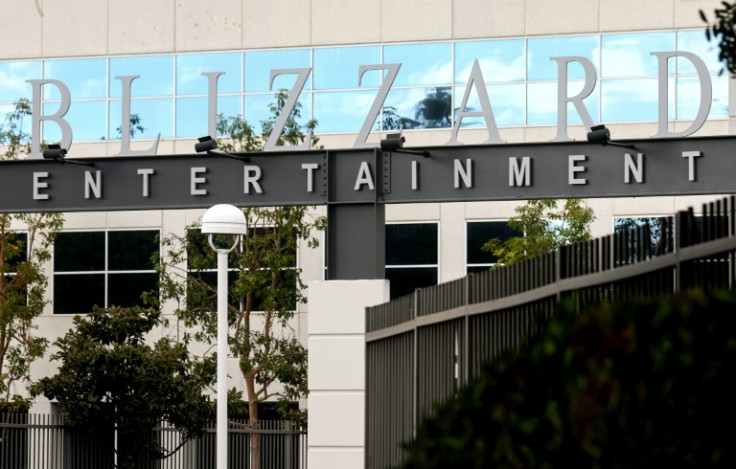 Xbox-owner Microsoft has closed in on its $69-billion takeover of "Call of Duty" video-game maker Activision Blizzard after the UK said Friday that a revamped deal addressed regulatory concerns.
The US tech titan launched its bid early last year, seeking to establish the world's third biggest gaming firm by revenue after China's Tencent and Japan's PlayStation maker Sony.
The transaction has faced significant scrutiny from regulators in the United States as well as Britain, where the Competition and Markets Authority blocked a previous version of the deal in April.
The CMA said in a statement on Friday that "the restructured deal makes important changes" and "opens the door to the deal being cleared".
The CMA would consult on the "remedies" before making a final decision, it added.
In a separate statement, Microsoft vice chairman and president Brad Smith said the group was "encouraged by this positive development in the CMA's review process.
"We presented solutions that we believe fully address the CMA's remaining concerns related to cloud game streaming, and we will continue to work toward earning approval to close" the deal by October 18.
Activision Blizzard CEO Bobby Kotick, whose company also makes the popular games "Diablo" and "Candy Crush", said the UK regulator's announcement was "a significant milestone for the merger".
Microsoft, maker of the Xbox gaming console, submitted its new proposal to the CMA last month.
"This is a new and substantially different deal, which keeps the cloud distribution of these important games in the hands of a strong independent supplier, Ubisoft, rather than under the control of Microsoft," said Colin Raftery, senior director of mergers at the CMA.
Microsoft will no longer purchase the cloud-gaming rights held by Activision and instead they will be sold to French game-developer Ubisoft Entertainment.
Microsoft has taken "the necessary steps to address our original concerns", said CMA chief executive Sarah Cardell.
"It would have been far better, though, if Microsoft had put forward this restructure during our original investigation.
"This case illustrates the costs, uncertainty and delay that parties can incur if a credible and effective remedy option exists but is not put on the table at the right time," Cardell added in Friday's statement.
Outside the UK, the European Union cleared the deal in May while the US antitrust regulator recently paused its attempt to block the buyout following a setback in court.
Regulators had shown concern also at the prospect that Microsoft would deny rivals access to wildly popular games by making them available only on the Xbox.
Microsoft and Sony in July reached a deal to keep releasing the "Call of Duty" video game on the PlayStation game console.
Sony had previously sought to block Microsoft's acquisition of Activision Blizzard.