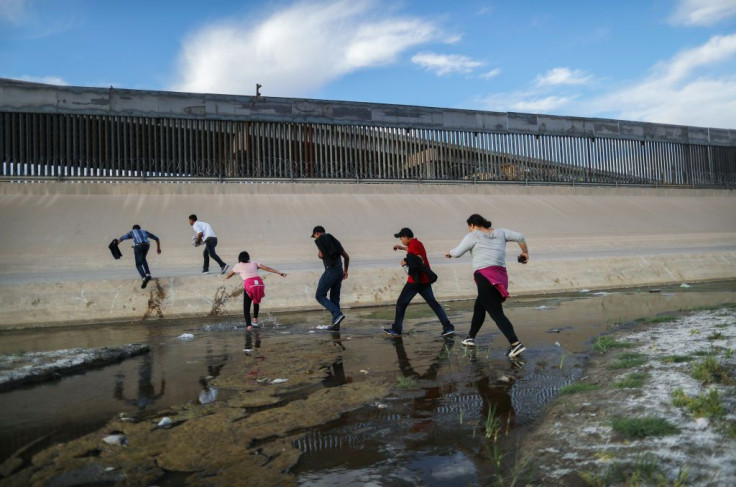 Throughout their often-grueling journey to the United States, Latin American migrants regularly encounter fraudulent schemes orchestrated by various perpetrators, including human traffickers known as coyotes and social media influencers.
These scammers deceitfully present themselves as job recruiters, legal advisors, or immigration guides, capitalizing on the vulnerable nature of the migrants.
Exploiting the intricate nuances of U.S. immigration policies, these impostors trick migrants into paying exorbitant sums for counterfeit legal counsel, fraudulent work visas, false promises of political asylum, or deceptive alternatives for crossing the U.S.-Mexico border.
The financial repercussions for the migrants can amount to thousands of dollars in losses.
In a recent survey conducted earlier this month, it was revealed that approximately 25% of surveyed migrants reported receiving messages, predominantly through platforms like Facebook and WhatsApp, offering immigration services and employment opportunities.
Out of the 210 respondents, a staggering two-thirds admitted to falling prey to various types of fraud or disinformation.
One migrant shared his unfortunate experience of spending $1,500 on a seemingly legitimate form, only to discover later that it was indeed a fraudulent document.
These distressing accounts shed light on the pervasive nature of scams targeting migrants, highlighting the significant financial losses and emotional toll they endure during their quest for a better future in the United States.
From 2016 to November 2022, Mexico's interior ministry documented a total of 5,684 reported complaints regarding crimes committed against migrants.
Out of these cases, 1,849 were categorized as illicit trafficking, 2,655 as theft, and a mere eight incidents were classified as fraud, AP News reported.
When it comes to pursuing fraud complaints, migrants face numerous challenges. Typically, they rely on the assistance of independent organizations such as the Center for Migrant Rights, the nonprofit organization Al Otro Lado, or migrant shelters like CafeMin.
However, due to various factors, migrants often continue their attempts to cross the border, and if they succeed, they tend to abandon their fraud cases.
This dynamic allows misinformation and scams to persist and flourish, as perpetrators exploit social networks like Facebook, WhatsApp, and TikTok to target vulnerable migrants. Despite the prevalence of these fraudulent activities, they frequently go unpunished.
According to social media posts monitored during May and June, as well as testimonies collected from migrants in early June, individuals can lose anywhere from $1 to $20,000 per person in these scams.
The financial implications are significant, reflecting the urgent need for greater awareness, protective measures, and accountability to curb the rampant exploitation faced by migrants.
© 2023 Latin Times. All rights reserved. Do not reproduce without permission.