Mikaela Spielberg is in the news again. And, it isn't for the best reasons. The 23-year-old was arrested upon being charged with domestic assault against partner Chuck Pankow on Saturday, Feb. 29. The fledgling adult actress was booked into the Hill Detention Center in Nashville, Tennessee in early in the morning over the weekend.
The act of violence was the result of an altercation that broke out between the couple on their return from a bar in the wee hours of the morning. Pankow had reportedly passed a rather unsavory comment against Mikaela, which infuriated the young actress and led to her throwing objects at him. While authorities haven't disclosed the type of objects that were flung at Pankow, the couple admitted to the dispute as soon as the cops arrived at the site.
Mikaela was accused of changing her statements by the authorities. Pankow, a professional darts player, however, seemed to be in a tearing hurry to let it go, and claimed that it was a "misunderstanding" and claimed that "no one was hurt."
A media outlet revealed that an unidentified source posted a $1,000 bond on Spielberg's behalf. Mikaela is scheduled to be released after her mandatory 12-hour hold expires.
Mikaela is embarking on a new career as a porn star, has apparently left her uber-successful parents red-faced, post the big reveal. Despite Mikaela reiterating how supportive her parents are, insiders are of the opinion that her famous director father and wife Kate Capshaw are embarrassed about her interest to work in the adult entertainment industry.
The budding stripper has admitted to having a rough past—and even opened up about her tryst with alcoholism, borderline personality disorder, anorexia and a host of other mental issues after being abused at the hands of a predator, as a child. Mikaela has however maintained that the predator was not a part of the family or her parents' inner circle of friends.
Mikaela might have raised eyebrows upon expressing her desire to work in the porn industry, but has time and again expressed how the choice has made her feel a lot liberated and empowered. The work she is currently engaging herself in, reportedly makes her feel good as she's able to satisfy others without being "violated". Mikaela has so far published solo videos on the free porn site, PornHub. She's awaiting her adult permit.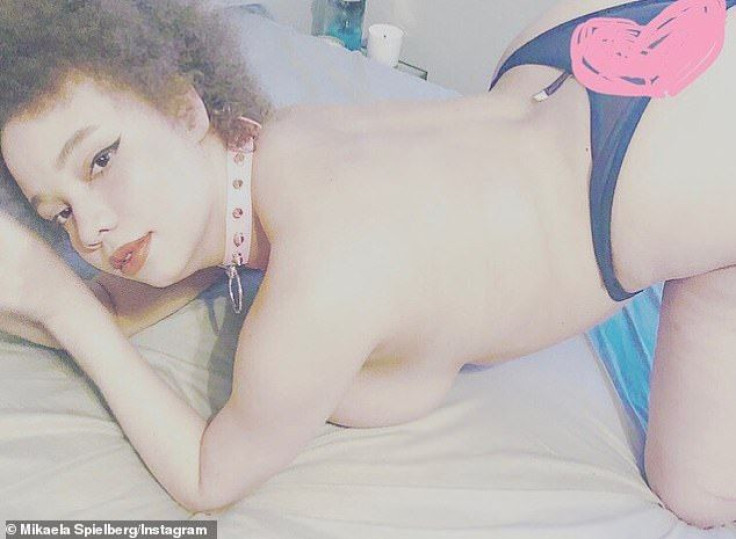 © 2023 Latin Times. All rights reserved. Do not reproduce without permission.