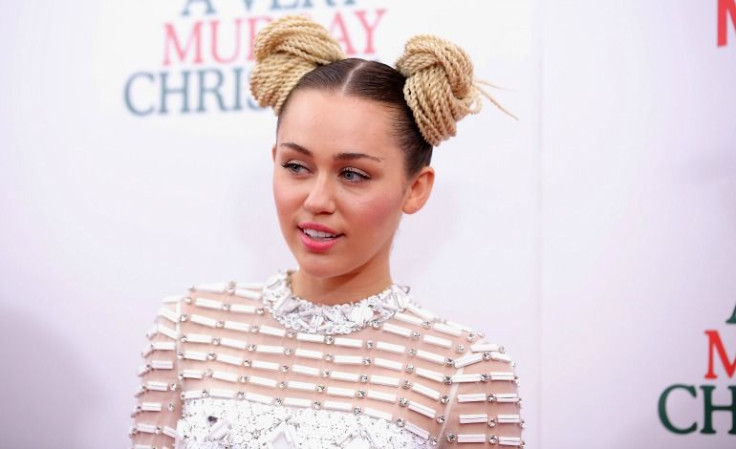 Miley Cyrus is not a happy camper with how the presidential debates are unfolding and she's sharing her thoughts on social media. Cyrus, who is a declared Bernie Sanders' supporter, has been very open with how she feels about Republican candidate Donald Trump. She even pledged to leave the country if he's elected the next president of the United States.
"If he doesn't think he is 'God', he thinks he is the f***ing chosen one or some s**t!," Cyrus penned on an Instagram post where she went on a rant against one of Trump's supporters who is also an animal hunter. "We're all just f***ing jam between his rich ass toes! Honestly, f**k this s**t, I am moving if this is my president! I don't say things I don't mean!," she added. On another post, the 23-year-old singer and actress shared a photo of two girls who celebrated their moose hunt with a bloody handshake. "I'm gonna puke...this what our future looks like with DT," Cyrus captioned the picture.
Cyrus' rant began earlier this week, when she also referred to the GOP candidate as a nightmare. "Donald Trump is a f***ing nightmare!," were her exact words. Below are some of the photos she's been sharing on Instagram.
© 2023 Latin Times. All rights reserved. Do not reproduce without permission.