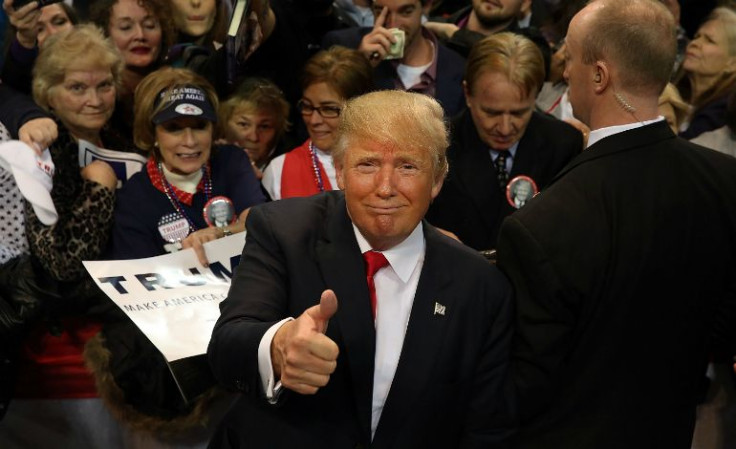 Legislators in Mexico want Donald Trump far away from their country. Deputy Víctor Hugo Romo of the left wing Revolutionary Democratic Party, introduced a proposal known as a "point of agreement," where he explains that the GOP candidate should not be welcomed in the nation and went on to compared him as Hitler, saying he's "primeval, egocentric and primitive," according to MSV Noticias. "Hitler was very popular, very popular, he was liked, his nationalist stance defended German values," Romo said. "In my view, Donald Trump is virtually a replica: sexist, misogynist, and he is all for toilet politics, he doesn't respect diversity."
Deputy José Manuel Delgadillo added his voice to the proposal asking the Mexican President to confront the billionaire after his racist comments."What we're saying is that if he wants to build a wall so that Mexicans can't enter his country, then he is not welcome in our country," Delgadillo told WorldPost. "What we need now is for President Peña Nieto to make a strong statement condemning Mr. Trump's anti-Mexican comments." Trump has been running a strong presidential campaign where he supports mass deportation of undocumented immigrants.
© 2023 Latin Times. All rights reserved. Do not reproduce without permission.