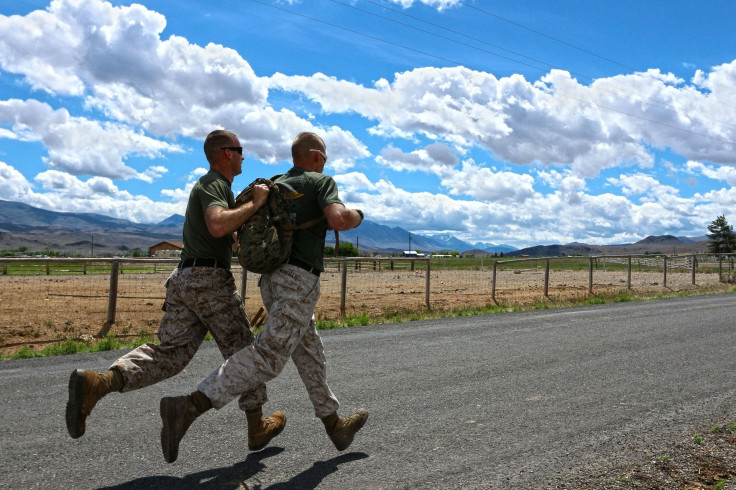 A military veteran pleaded guilty to faking his own death to duck out on sexual abuse charges filed against him in Mississippi. Jacob Blair Scott, 43, admitted to the court on Monday that he had sent a false distress call that prompted a Coast Guard search off the coast of Orange Beach on July 30, 2018.
According to the Sun Herald, Scott's call had Orange Beach police responding to a call for help which led them to find a small boat a mile away from the shoreline in the Gulf of Mexico. In the dinghy, cops found a semi-automatic pistol that was tied to the boat along with a suicide note. Authorities launched a search and rescue, deploying teams for more than a week. A U.S. Coast Guard vessel from Pensacola joined in the search but turned up with nothing.
In January 2020, Scott was captured at an RV park in Oklahoma living under a different guise. After more than a year of his suspicious disappearance, U.S. Marshals received a tip that led to the capture of Scott. Authorities found him living in a camper park in Antlers using the name of his friend Lucas Walding.
Both Scott and Walding grew up together in Hurley and shared a 20-year friendship. They are Army veterans who served in Iraq but it would seem like their friendship had gone down a different path. Walding said he would never have thought Scott to be capable of doing such things he was charged with, else, he never would have even considered being friends with him.
Scott was facing multiple child sex abuse charges when he disappeared just days prior to his scheduled plea bargaining in court. One particular case involved his sexual assault of a 14-year-old girl when he was 40, which resulted in impregnating her. A Mississippi jury convicted him of sexual battery and child abuse after the victim testified how he sexually assaulted her at least 30 times over a span of several months starting in 2016 up until 2017 when she fell pregnant.
The veteran who was awarded a Purple Heart in 2011for his injuries in battle is now listed as one of the 15 most-wanted fugitives by the U.S. Marshals Service. Scott also stands trial for illegally shipping weapons across state lines and giving false information. He is due in court in November where a judge will sentence him to 85 years in prison.