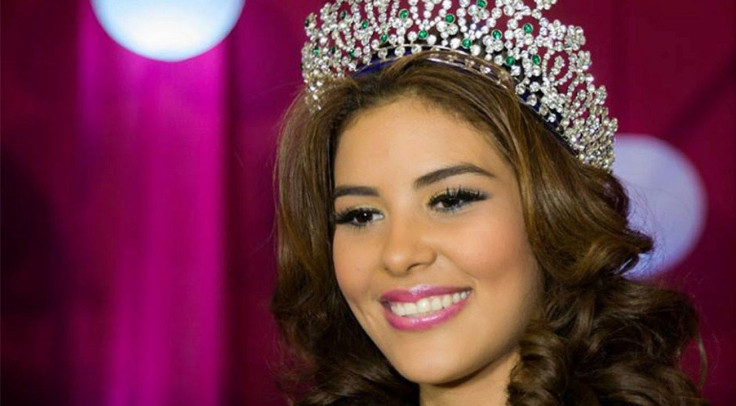 On Wednesday, Leandro Osorio, head of Honduras' Bureau of Criminal Investigation, revealed that Miss Honduras María José Alvarado and her sister, Sofía Trinidad Alvarado were found dead in the Cablotales Village, near the Aguagua River. "We are 100 percent sure that it's them," he said. María José, 19 and Sofía Trinidad, 23 had gone missing on Thursday, Nov. 13 after they left a party held at a spa. Police initially said they did not have evidence to suspect a kidnapping, but witnesses saw the two women get in a champagne-colored car with no license plate, according to their mother, Teresa de Jesús Muñoz.
"Witnesses said my daughter left the spa with three men," Muñoz told reporters. "I tried repeatedly all night to call their cellphones without any response." The girls were reported missing on Sunday after they didn't return home and did not respond to cellphone calls. María José had been scheduled to leave for London on Sunday to compete in the Miss World 2014 pageant. National Police director, Gen. Ramón Sabillon said early Wednesday that the bodies were found after Plutarco Ruíz, boyfriend of Sofía, and an accomplice, Aris Maldonado, were arrested.
Police said Ruíz confessed and led authorities to the bodies. The sisters, who grew up in the area, were shot to death and appeared to have been killed the night they disappeared. Sabillon added that both Ruíz and Maldonado buried the bodies near the river so they would decompose quickly. He also revealed that Ruíz allegedly shot his girlfriend, Sofía, after an argument because she was dancing with another man. Plutarco pulled his gun and fired at Sofía first. He then shot María José as she tried to flee. During the suspects' arrest, police also seized a pistol and two vehicles.
© 2023 Latin Times. All rights reserved. Do not reproduce without permission.