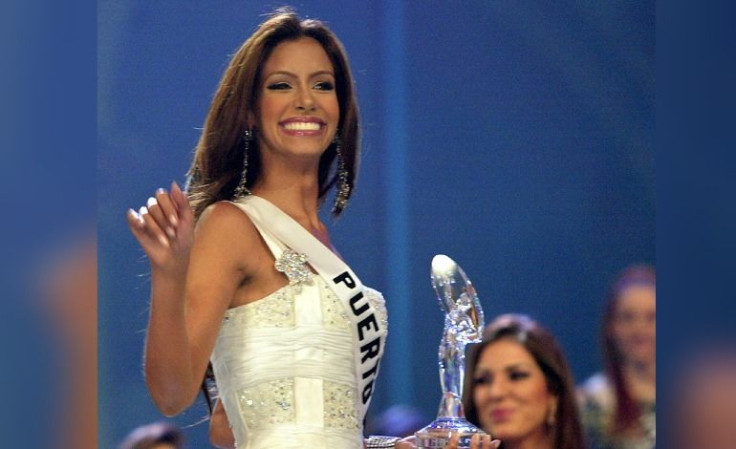 Miss Puerto Rico 2004, Alba Gisselle Reyes, is torn with the passing of her mother, Elena Santos Agosto, who was recently shot dead in their own home in Puerto Rico.
The 34-year-old beauty queen, who was second runner-up in the Miss Universe 2004 competition and won Miss Photogenic, opened up about the tragedy that took her mother's life in the attempt of saving her daughter.
"I was watching TV with her in the living room and we were planning a trip to Cuba," she recalled of the heartbreaking moment that occurred Friday, June 3 in their home in Cidra. "I got up for a minute to get something to eat in the kitchen, literally one minute, when all of a sudden I hear a noise outside. I don't even know what gun shots sound like, I thought they were kids in the neighborhood making noise," she said in an interview with Telemundo's "Al Rojo Vivo."
Heartbroken and in tears, Reyes recalled how her mother ran into the kitchen alarming her that they were gun shots and to lay on the floor for safety. "After everything stopped, I touched her and said 'mom, mom,' and that's when I realized she was dead," said Reyes. The 59-year-old woman was struck in the chest and the head.
"I wake up every morning and still hear her voice, like I did every day. A part of me can't believe it," she said. "In a situation like this, when something happens in your own home, it's impossible to feel safe. I haven't slept in four days," explained Reyes.
It is not known who is responsible for this tragedy, but according to "Al Rojo Vivo," authorities are already investigating the crime to track down the suspect or suspects. Reyes, who resides in Los Angeles, was visiting her mother at the time of the tragedy.
Besides highly representing the caribbean island in Miss Universe 2004, Reyes is also known for being a contestant on Eva Longoria's dating reality show "Ready for Love," where she was one of the love interests of Ernesto Arguello, who after the show had a short-lived relationship with Longoria.
© 2023 Latin Times. All rights reserved. Do not reproduce without permission.