An actual count of casualties from the Tonga volcano eruption that resulted in a tsunami has yet to be known but reports claim that the first victim has been found.
She was identified as Angela Glover who went missing since the island was hit by a devastating tsunami on Saturday, Jan. 15, when the nearby Hunga-Tonga volcano exploded, the Daily Mail reported.
Glover was last seen on the beach on the west of the island of Tongatapu by her husband James before a 4-foot wave came ashore. James survived when he clung to a tree but Angela was unable to grab hold and was swept away.
James eventually found the body of Angela in a nearby scrubland during a search conducted on Monday, Jan. 17 according to brother Nick Eleini, Sky News reported.
"I haven't got the words in my vocabulary to even describe how we're feeling at the moment," he said in the report. "This is just a terrible shock that's happened to us. We're ordinary people, stuff like this doesn't happen to people like us, but then, it does."
It was also learned that Angela and James loved their life in Tonga, having resided there since 2015.
The couple put up an animal shelter there and it was reported that the 50-year-old was trying to save her pets before she was killed. Four of the five dogs were also swept by the tsunami with only one found alive as of this writing.
Since the unfortunate disaster, communication has been limited on the island. Communication networks were destroyed and undersea cable operators say that it may take weeks to repair the damage. Satellite phones are being used but ash clouds have made it hard to render communication.
Also, there is a growing concern on outlying smaller islands after a distress beacon was detected coming from a group of low-lying isles.
The signal was traced to the Haʻapai island group, located around 85 miles north of the volcano - specifically from the Fonoi and Mango islands, where 105 people live. Other than that, there has been no contact with the islanders.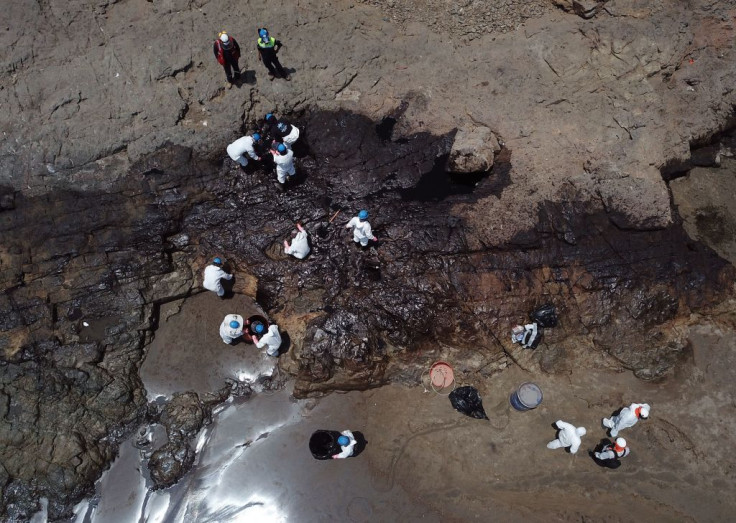 © 2023 Latin Times. All rights reserved. Do not reproduce without permission.