A 45-year-old man was arrested and charged for murdering a mother of two in front of onlookers at a football pitch on Sunday, Jan. 9.
The suspect was identified as Gabriel Ernest Aceval who was allegedly about to play football before the harrowing incident happened in the northeast Chaco province of Argentina per reports.
Aceval allegedly approached the woman identified as Melina Romera on the soccer field and then stabbed her in the neck. After that, he fled on a motorcycle to a nearby mountainous area.
Romero was declared dead even before the paramedics arrived at the scene. It was later learned that Aceval and the female victim had been separate for over a year.
The suspect allegedly admitted the murder by placing it on his WhatsApp status. Police dispatched officers to search for Aceval. The 45-year-old was apprehended on Wednesday, Jan. 12, after officers discovered him hiding in some bushes.
According to Telam Digital, an unnamed investigator said that Aceval even taunted them during the hunt. That included sending them absurd messages, indicating the 45-year-old was not regretful of his act.
It was later learned that aside from killing the mother, Aceval planned to kill the daughters of Romero. The two girls are unrelated to the 45-year-old and were reportedly not on the field when the stabbing incident happened.
When they found Aceval, police claim that the man tried to commit suicide using a knife. A timely intervention by authorities was able to restrain him and prevent him from taking his life.
In drone footage, it could be seen that dozens of police officers swarming in on Aceval at a woody area in a field. Police were able to capture him and videos showing Aceval being brought to an ambulance with bandages wrapped around his head.
It was unclear if the bandages that Aceval had wrapped around his head were because of the said suicide attempt or to conceal his identity.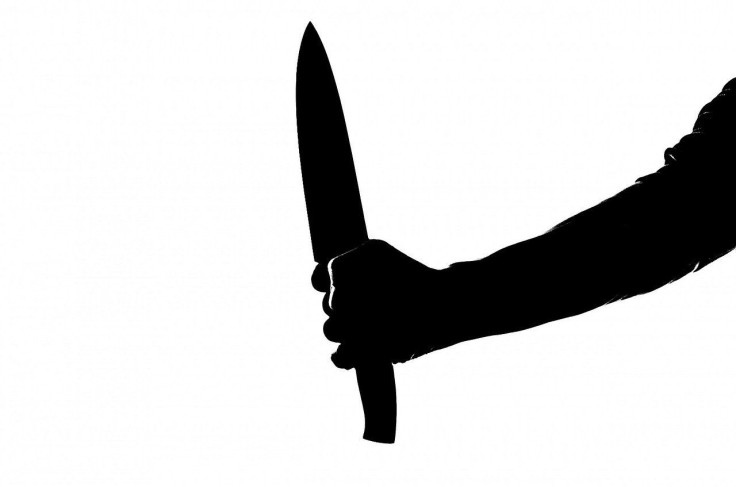 © 2023 Latin Times. All rights reserved. Do not reproduce without permission.