The health departments of Minnesota and Utah are under heavy fire after reportedly issuing guidance where priority race in rendering COVID-19 treatment.
The health departments of the two regions published guidance notifications where it was stated that race and ethnicity will be considered as far as determining eligibility for COVID Monoclonal antibodies treatment due to the virus' greater impact in communities of color.
In Utah, it was indicated that a COVID-19 Risk Scorecard for medical professionals to numerically weigh the risks through several medical factors, with 'non-white race or Hispanic/Latinx ethnicity' scoring two extra points.
The policies have come under fire with America First Legal claiming that the policies violate federal law through blatant discrimination.
"Using a patient's skin color or ethnicity - rather than the unique and specific medical circumstances of an individual patient - as a basis for deciding who should obtain lifesaving medical treatment is appalling," the group stated in letters reported by Fox News on Wednesday, Jan. 12.
"The color of one's skin is not a medical condition akin to hypertension, heart disease, or obesity, which are known to aggravate the risk of death or severe illness among those infected with COVID-19," it continued.
In reaction to the backlash, the Utah Department of Health responded by defending the move. They stressed that the reason behind the policy is that non-white race or Hispanic/Latinx people are 35-50% more likely to be hospitalized compared to whites.
On the part of the Minnesota Department of Health, no official statement has been released as of this writing. In the state's policy, they said that they were following the recommendations of the FDA, which acknowledge a racial disparity in COVID-19 cases and said race and ethnicity 'may also place individual patients at high risk for progression to severe COVID-19.
This comes as the US continues to see a surge in the highly infectious Omicron variant.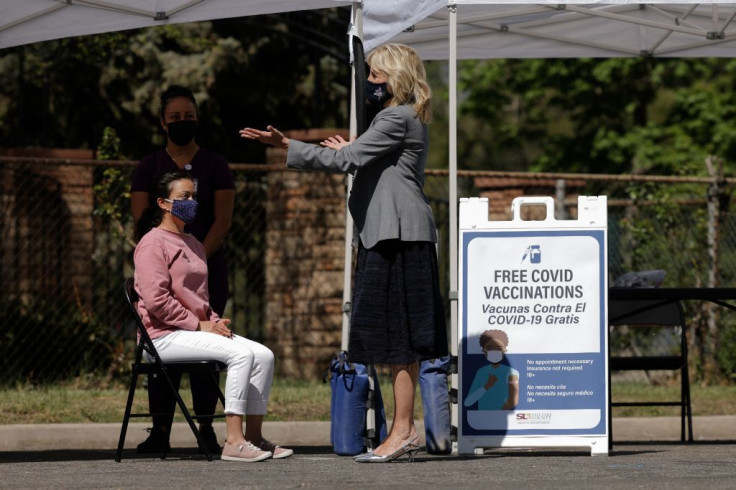 © 2023 Latin Times. All rights reserved. Do not reproduce without permission.