The mutilated body of a missing Connecticut woman was found in the woods on Friday, May 21. The victim's husband has been charged with manslaughter for his involvement in his wife's death.
30-year-old Jessica Edwards was reported missing to police on May 10.
Edwards, the mother to a 7-month-old boy, was found dead Friday morning in a heavily dense wooded region at Hockanum River Linear Park in East Hartford, said Sgt. Mark Cleverdon, the public information officer for the South Windsor Police Department.
The body had significant decomposition, police said.
Investigators questioned her husband, 22-year-old Tahj Hutchinson, on Friday outside his parents' Manchester home after they discovered Edwards' body.
Hutchinson confessed to the killing and dumping of his wife's body on the day she was reported missing, his arrest affidavit released Monday, states.
"Tahj provided them with a confession to what had happened," the affidavit said.
He told police that on May 10, an altercation between the couple "escalated to a physical confrontation," according to the affidavit.
Hutchinson told police that his wife "was attempting to hit him and threw household items at him," according to the affidavit.
"He stated that he was trying to calm her, but felt she had reached a 'breaking point,'" the affidavit said.
Hutchinson claimed that Edwards hit him in the head with a laptop then allegedly grabbed a kitchen knife and charged at him, the affidavit said.
"He stated … they wrestled over the knife and he eventually pinned her on the ground on the living room floor, him on top of her and her on her back," the affidavit said. "He stated that they continued in a physical confrontation and he was able to flip her over onto her stomach and was kneeling on her back and neck area with his body weight, holding her down."
Hutchinson told police his wife "eventually stopped moving", the affidavit said.
He then got up and went to check on their son. When he came back a short time later he noticed that his wife hadn't moved and was unresponsive.
"At that point, he realized she was not alive," the affidavit said.
He then placed her body on the floor on a blanket.
"He left her on the floor for the day and tended to his son throughout the day and evening, while her family was calling him looking to locate her," the document states.
He told police that later that night, he drove his Jeep up to their door, "loaded her body in the rear of it, and left," according to the affidavit.
About half an hour later, he showed up at the East Hartford Police Department to report his wife missing.
On May 13, following a search at their home, officers seized the blanket from Hutchinson's Jeep and found traces of blood on it, the affidavit said.
An exact motive behind the slaying was not noted in the affidavit, but according to investigators, Edwards' sister had found divorce documents in the home.
Hutchinson was arrested Friday and charged with first-degree manslaughter.
An autopsy was performed Saturday and the results were being awaited.
A GoFundMe campaign was created by Tenisha Duncan to help the family raise funds for her funeral and to support her child
"She was a beautiful soul who was robbed of her life," Duncan said.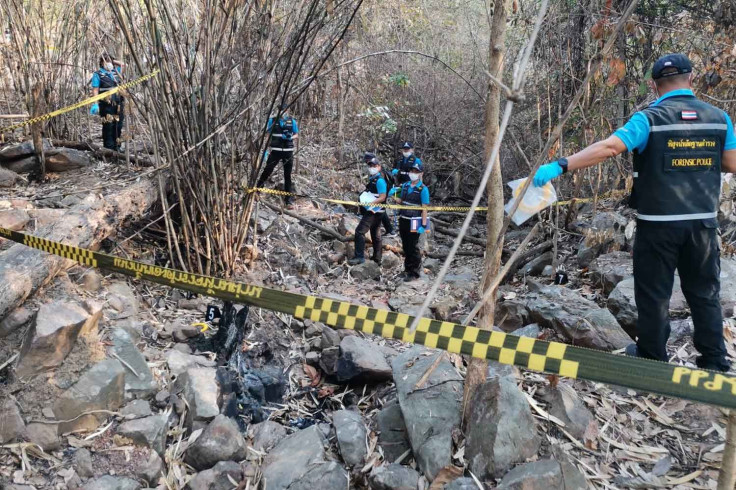 © 2023 Latin Times. All rights reserved. Do not reproduce without permission.