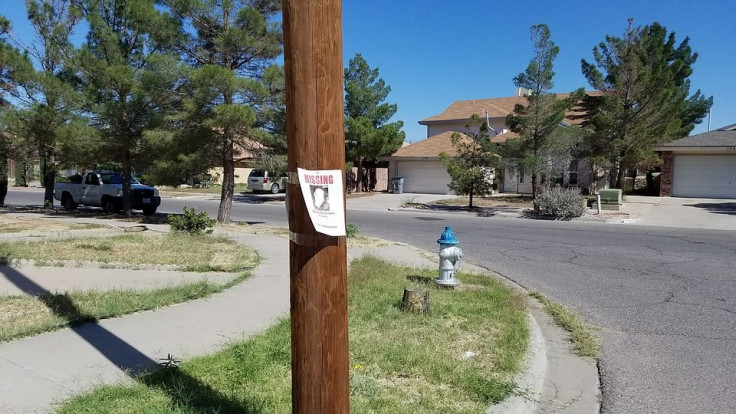 The SUV of a Texas mom who was reported missing over a month ago was found on Tuesday in a pond with a body inside it. Houston police confirmed they recovered a black 2020 GMC Acadia with Texas plates and which they confirmed belonged to Erica Hernandez.
The mother-of-three was last seen leaving a friend's southwest Houston home on April 18 at around 2:30 am. Her family told local media she had sent a text message saying she was "five minutes away from getting home," but Hernandez never made it home that night.
Hernandez was a full-time working single mother with children aged 3, 16 and 19. She is said to have donated plasma twice a week for extra money to make ends meet.
Sources said the victim was captured by a Ring doorbell camera leaving her brother and sister-in-law's home on the night of April 17.
After Hernandez disappeared, her cellphone and her vehicle's OnStar connection stopped sending location signals, police said.
In a press briefing, Houston Police Department Commander Kevin Deese stated they received information from the FBI that led them to a retention pond southeast of Houston and search the area. Evidence gathered by investigators suggest the vehicle had struck the curb that may have caused it to plunge into the Pearland pond at the end of the road.
The SUV was recovered by a dive team submerged at a depth ranging between 8 to 15 feet deep. It showed indications it has been under water for quite a long period of time.
According to the Pearland Police Department, which leads the investigation, the body found inside the car was sent to the Galveston County Medical Examiner's Office. Autopsy results confirmed the identity of the body as that of the missing mother.
Investigations continue in search of clues that can lead to further information on the events that transpired on the night Hernandez failed to return home. "There's no reason for her to be over here. I think somebody had to have made her go in this direction for whatever reason. We still need to find out why she is here. Who did what? What led her to this location?" Hernandez's sister Ashley said.
Police said they have not ruled out foul play.