Justin Turner is in a lot of heat right now after seemingly breaching protocols after testing positive for COVID-19 during game 6 of the World Series. He is one of the multiple free agents who will be free to talk and negotiate with other teams for next season.
But before thinking that far, Turner needs to follow protocol and isolate for 10 days before he can make contact with other people. The 35-year-old third baseman was spotted at home recently but appears to be in isolation, TMZ reported.
Turner was not part of the Los Angeles Dodgers entourage that left Arlington to Los Angeles aboard the team jet. It was not divulged how Turner traveled back home although it seems obvious he resorted to other ways to return to his abode.
The third baseman is under fire as of the moment with the MLB launching an investigation when Turner returned to the field when the Dodgers won the title over the Tampa Bay Rays, 4-2.
Before that, Turner was forced off the field by the MLB in the seventh inning of that game after testing positive for COVID-19. Despite knowing that he could infect others, the third baseman re-entered the field and joined his teammates, staffers and other supporters in celebrating the Dodgers victory. All this happened in front of MLB commissioner Rob Manfred at the Globe Life Field in Arlington, Texas, the New York Times reported.
Worse, Turner was spotted alongside several personalities. This included cancer-survivor and Dodgers manager Dave Roberts which was caught in a team photo. The Dodgers have yet to comment on any developments concerning the MLB investigation on the 35-year-old player.
The probe could play a key role in determining the future of Turner as well. According to the Los Angeles Times, the third baseman is among 147 athletes who can negotiate with other teams. Seven of those free agents are from the 2020 World Series champions.
Aside from Turner, other Dodgers set to hit MLB free agency include Joc Pederson, Kiké Hernández, Alex Wood, Blake Treinen, Pedro Báez and Jake McGee. The number of free agents is expected to swell with players expected to opt out of their current deal with their respective teams.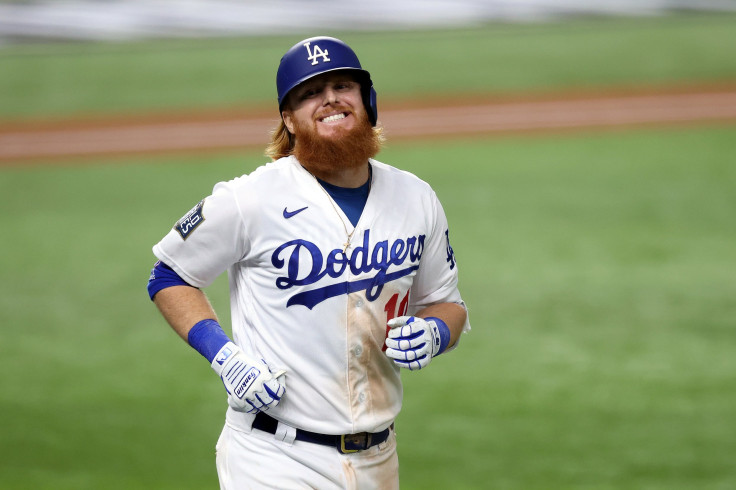 © 2023 Latin Times. All rights reserved. Do not reproduce without permission.