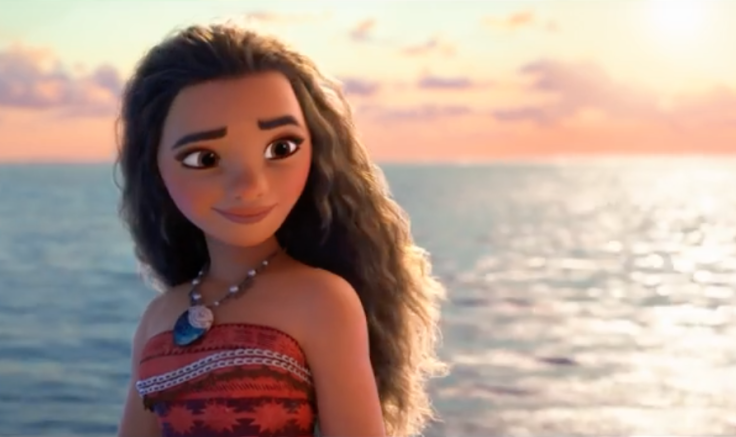 Disney studios just revealed the beautiful trailer of their upcoming film, "Moana," who is the first Polynesian Disney princess.
The computer-animated feature will be brought to audiences by the masterminds (and hands) behind the Disney classic "The Little Mermaid," Ron Clements and John Musker.
The film follows the story of Moana, a spirited teenage girl and "born navigator" who sets sail in hopes of discovering the fabled island in the ancient world of Oceania. Moana will not be the only one on this adventure; she has her pet pig Pua, and along the way she discovers Maui (voiced by Dwayne 'the Rock' Johnson), a demigod, and the pair will encounter many mythical creatures and places.
Musker described the female protagonist as a force to be reckoned with, "Moana is indomitable, passionate and a dreamer with a unique connection to the ocean itself. She's the kind of character we all root for, and we can't wait to introduce her to audiences."
This is one more accomplishment this year for "Hamilton" creator Lin-Manuel Miranda, who recently won a Pulitzer Prize for his playwright, amongst many other awards for the musical. Miranda, Opetaia Foa'i and Mark Mancina were in charge of the film's songs and music, which you can hear a snippet of in the trailer.
The clip also shows the beautiful landscapes and nature of the Pacific islands where Moana grew up with, and Musker also explained that, while they did not intend to have so much traveling throught the story, it is a very important part of their culture, and they decided to "celebrate that." "We learned what a source of pride it was for [the people of the Pacific Islands], that they were the world's first great navigators, using dead reckoning to find their way across the ocean," he explained.
"Moana" hits theaters this Thanksgiving, on November 23.
© 2023 Latin Times. All rights reserved. Do not reproduce without permission.