A 30-year-old Indian mother has been arrested for allegedly killing her three-month-old daughter. Her 13-year-old son was detained for dumping the toddler's body in the river.
According to the police, the accused mother, who has not been named, approached the Pune police on Oct. 22, alleging that some unidentified persons had kidnapped her daughter.
Based on the woman's complaint, the Pune police registered a case and began investigating.
A probe revealed that the woman who had been separated from her husband had given birth to the girl in an alleged extramarital relationship. Since then she had been living with her brother in Pune city.
Investigators said that on the day she reported her baby had been kidnapped, she had actually strangled the infant to death, the Indian Express reported.
After the murder, she asked her older son to dump the body in the river, police said. The boy wrapped the baby in a gunny bag and then threw the body from Bundgarden bridge, police said.
Following a search operation in the area, the investigators recovered the infant's body and then had it sent to the coroner's office for an autopsy, police said.
The motive and the exact cause of death are unclear at this time. Officials are awaiting the autopsy results and further details will be revealed in the coming days, police said.
The mother has been arrested on charges of murder and the boy was detained, investigators confirmed. A further probe is underway.
This is an ongoing investigation and no additional details were available at the time of this writing.
In a similar but unrelated incident, a father in the Anantapur district of Andhra Pradesh, India on Thursday, Oct. 21 allegedly threw his own two-month-old infant into a lake, claiming that the baby did not resemble anyone in his family.
The accused, identified as Mallikarjuna, a former insurance agent, allegedly taped the newborn girl's mouth, put her in a jute bag, and threw her into a lake believing that the child was his wife's offspring with another man.
Police have arrested the father and have recovered the infant's body from the lake.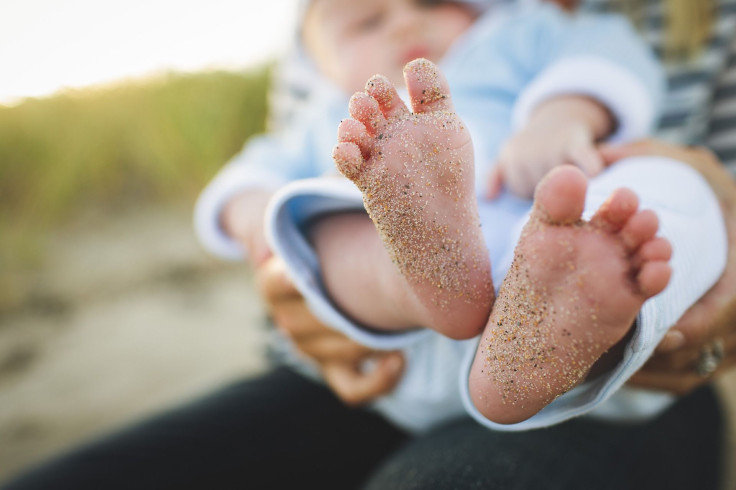 © 2023 Latin Times. All rights reserved. Do not reproduce without permission.