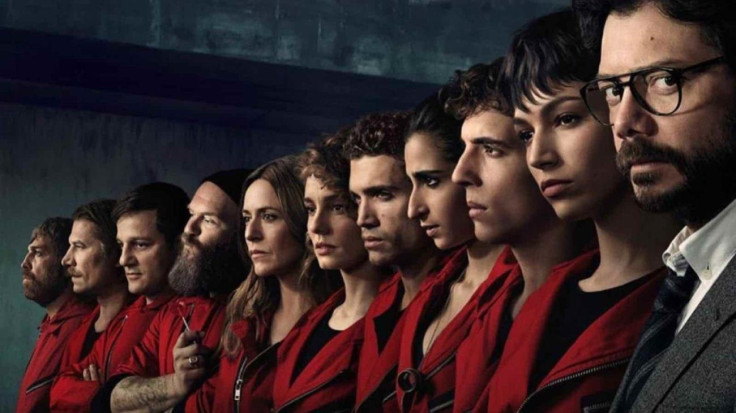 La Casa de Papel (Money Heist) premiered its fourth part last week and undoubtedly it's one of the most thrilling and exciting seasons yet. The Spanish show is not only full of action it also comes packed with tons of unexpected twists that will keep you on the edge of your seat!
The worldwide phenomenon is makings fans like you, taking over Netflix to devour the drama and follow the criminal mastermind who goes by "El Profesor" (The Professor) on his latest adventure. To help everyone become part of La Resistencia, Netflix has shared with Latin Times six hacks based on La Casa de Papel.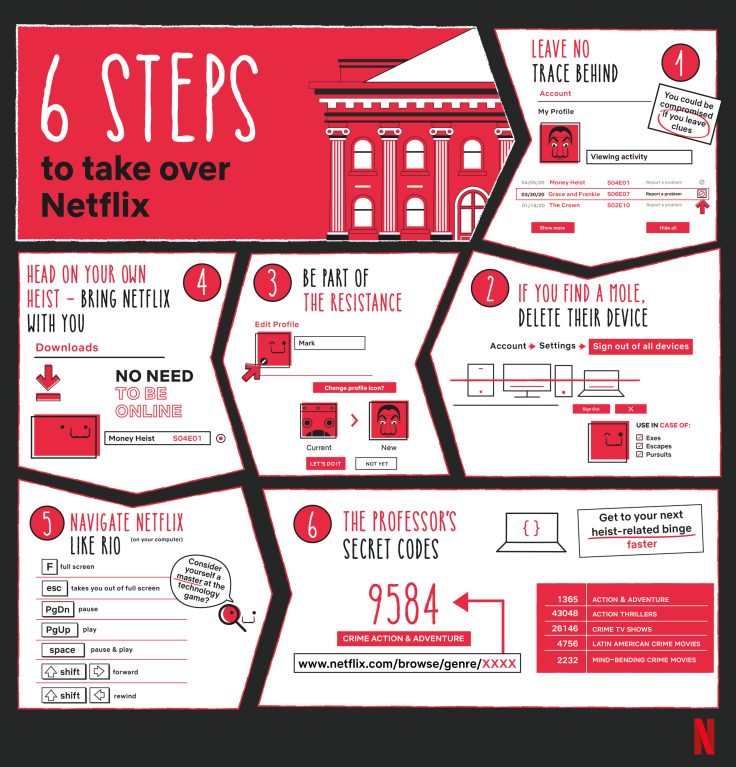 Be part of the Resistance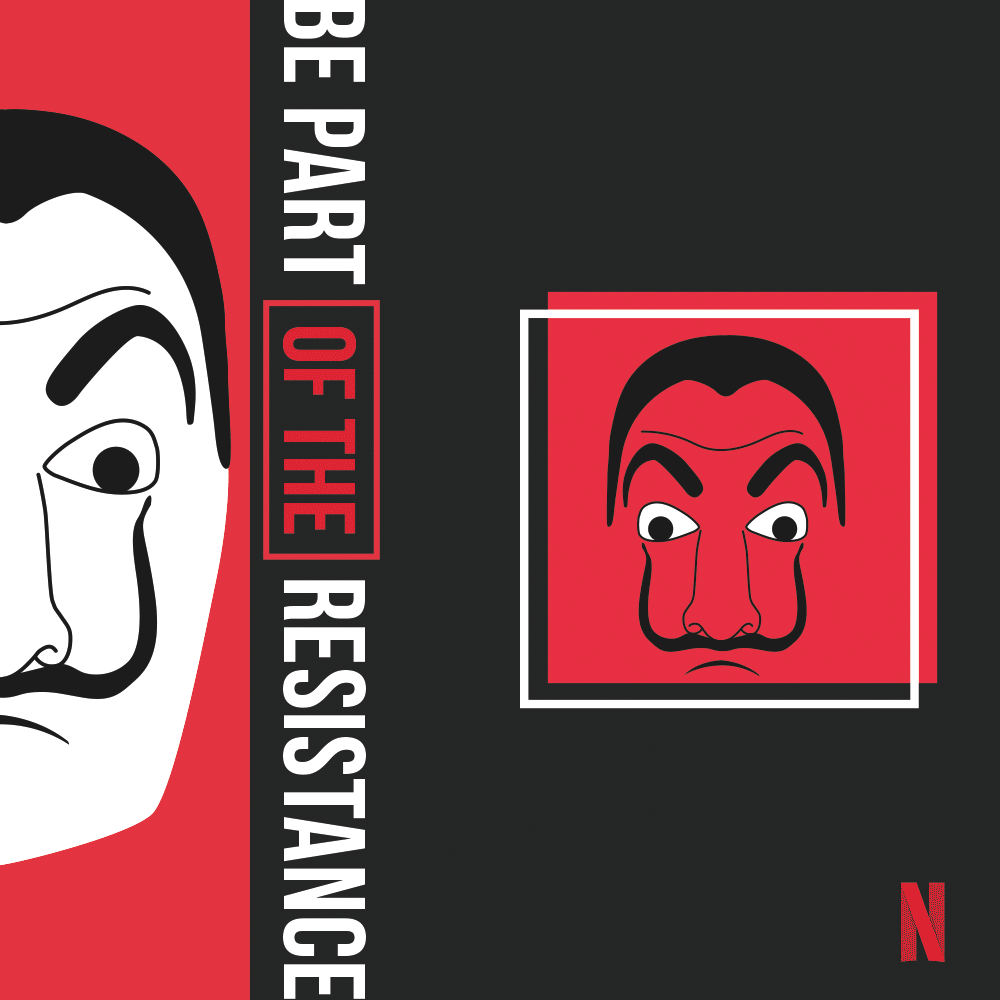 Create a Professor-approved identity by personalizing your profile icon. When logged into your Netflix account, go to Netflix.com/EditProfiles, select the profile you'd like to update and then feel free to edit your name and picture to your heart's desire. There's even a whole collection of La Casa de Papel icons just for you.
If you find a mole, delete their device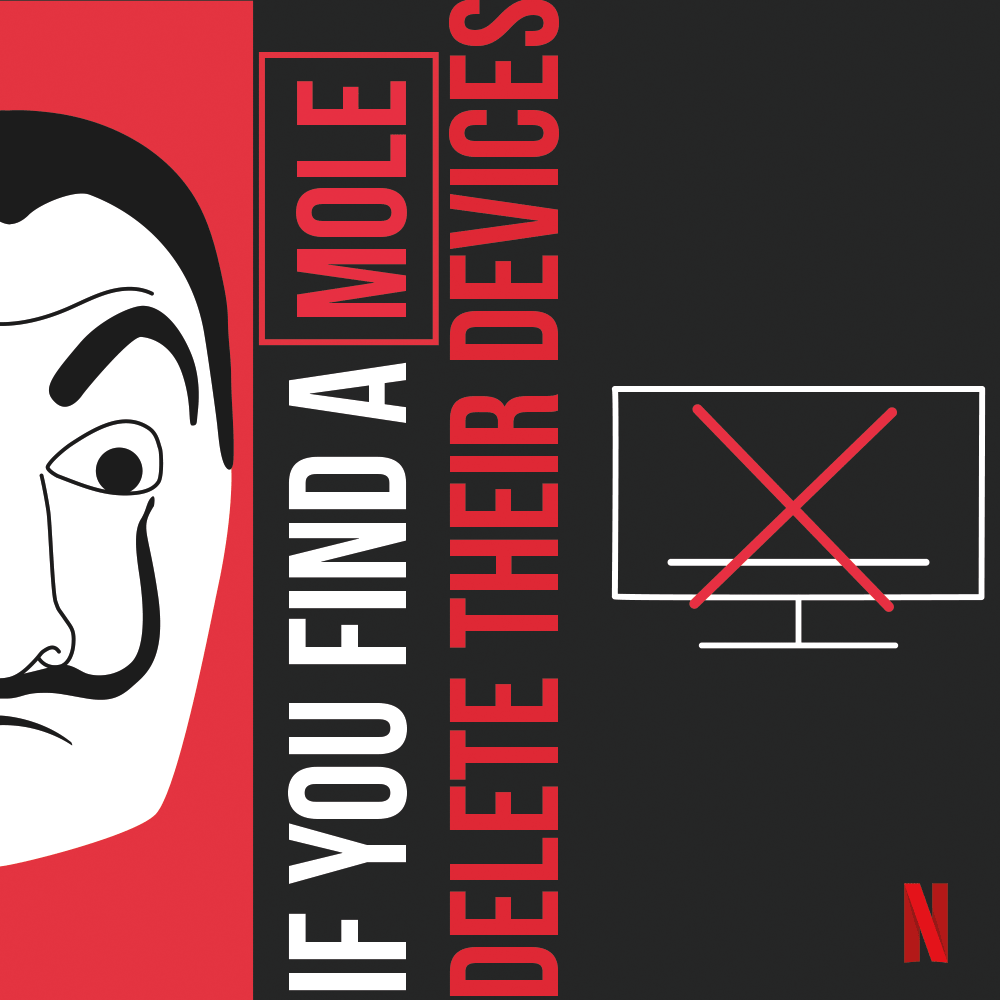 No intruders allowed; this isn't the Casa de Papel. To ward off any friend, sibling (or even your ex) from using your account, go to Account, click on "Sign out of all devices" and click the button to confirm the deactivation. Crisis averted.
Plan your own heist - bring Netflix with you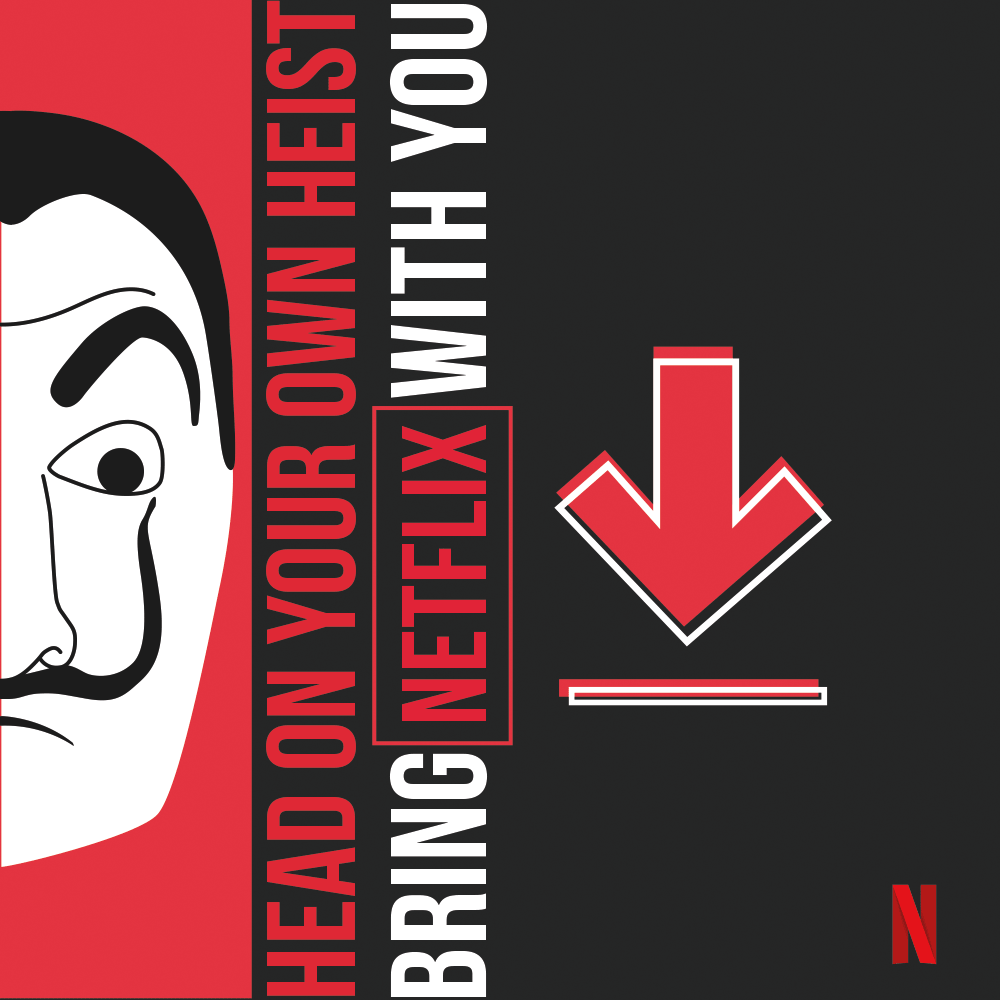 You can download content to watch wherever and whenever, like at a bank perhaps, with no need to be online. On the Netflix app on your mobile device, select the title you would like to download. On the description page, tap the Downloads icon (for TV shows, the icon will appear next to each available episode). Once the title has completed downloading, you can access it from the My Downloads section of the app. Now you're ready to go!
Leave no trace behind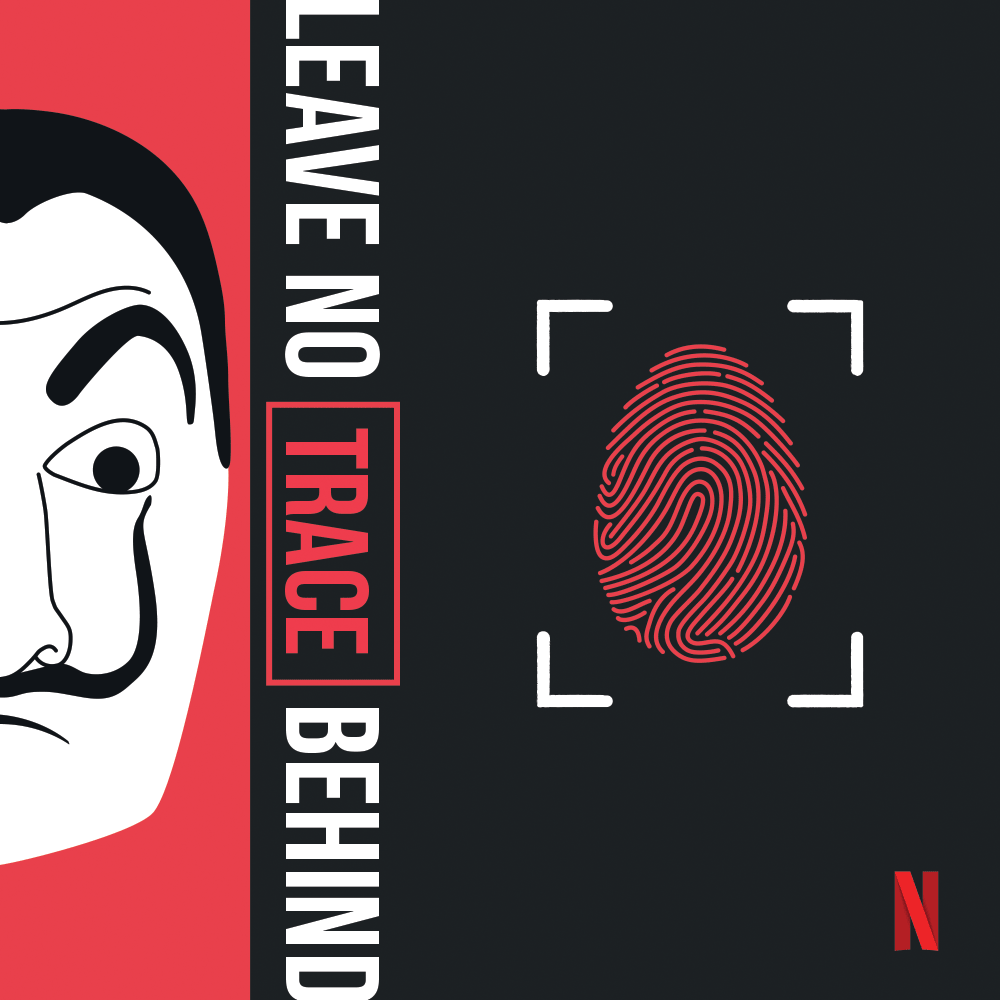 Even the best heists can be compromised when you leave clues behind for the police to find. If you want to keep your favorite shows and movies secret, you can erase your viewing history by signing into your Netflix Account at Netflix.com. Select the profile you'd like to edit the viewing history for and click on the Account option. Under My Profile, select Viewing activity and on the Activity for (your name), click on the icon next to the episode or title you wish to hide (if you are hiding an episode, you will also be given the option to hide the entire series). If you would like to hide all of your viewing activity, select the Hide all option at the bottom of the page. You will be prompted to confirm that you wish to hide all viewing history.
Navigate Netflix like Río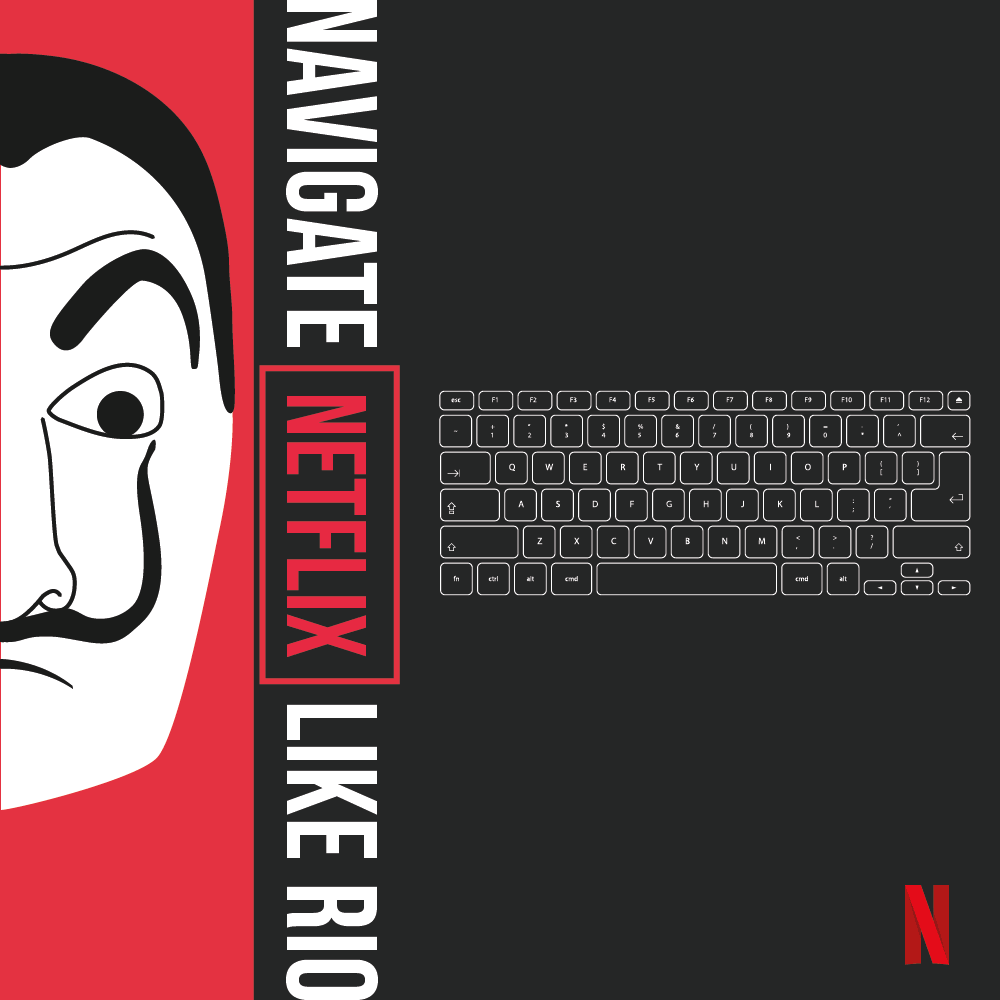 Consider yourself a master at the technology game? Then make sure you know these handy codes when watching on your computer:
F will give you full screen; Esc will take you out of it. PgDn pauses; PgUp will play. The space bar will also pause and play. Shift + Right Arrow will fast forward; Shift + Left Arrow will rewind.
El Profesor's Secret Codes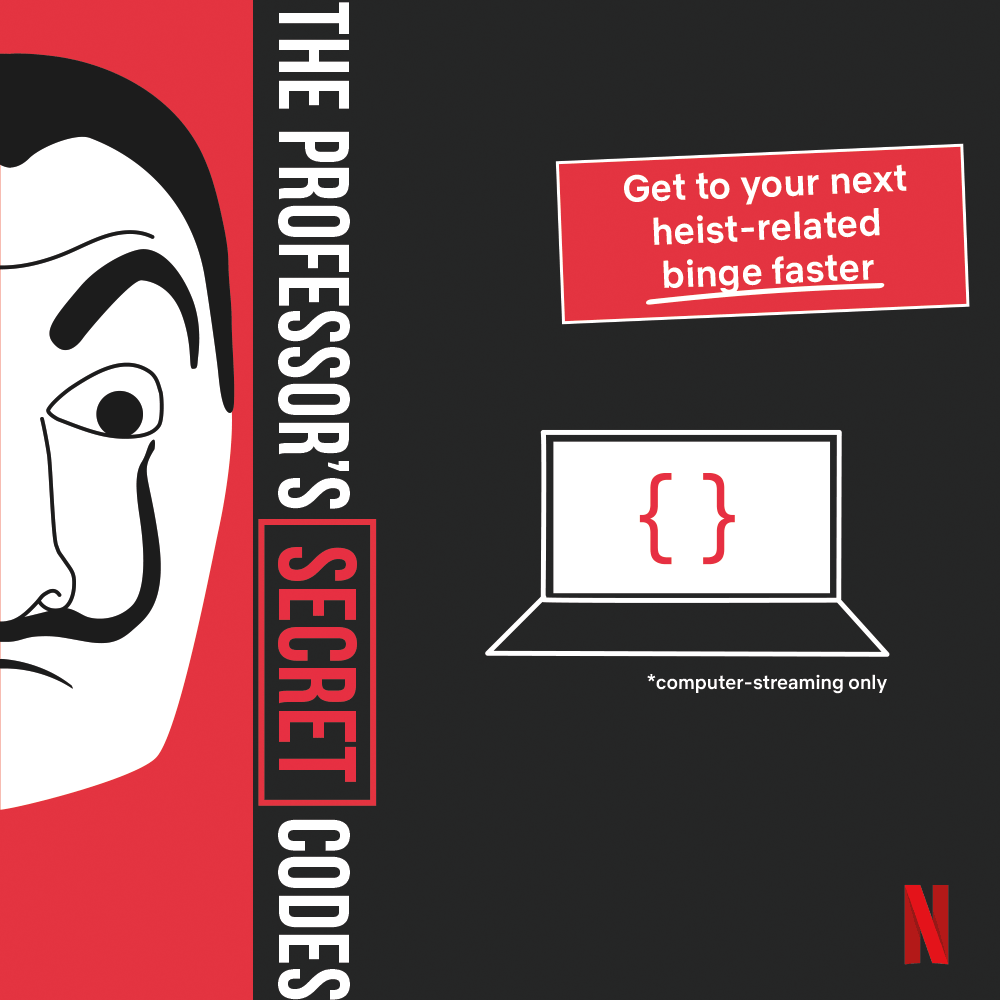 The Professor knows his way around Netflix, and he's created these special codes to get you to your next heist-related binge faster:
Action & Adventure (1365)
Action Thrillers (43048)
Crime Action & Adventure (9584)
Crime Thrillers (10499)
Crime TV Shows (26146)
Latin American Crime Movies (4756)
Mind-bending Crime Movies (2232)
© 2023 Latin Times. All rights reserved. Do not reproduce without permission.