"The heist reaches a conclusion" and the cast bids farewell to their character counterparts on social media.
Netflix's "Money Heist" has wrapped up the production for its final season, teasing fans with an image from the set. According to the giant streaming service, "Money Heist" (La Casa de Papel) Season 5 will drop in the last quarter of 2021.
On July 31, 2020, showrunner Alex Pina told fans, "We've spent almost a year thinking about how to break up the band." The final season will have fans see "the Professor on the ropes" and how situations "are irreversible for many characters."
"The war reaches its most extreme and savage levels, but it is also the most epic and exciting season," he continued.
Fans saw the red jumpsuit and Dali-asked clad team robbing the Bank of Spain in parts three and four and expect to conclude the series in season five. But, what would happen in the final season of the show?
Season 4 left viewers with a cliffhanger where Alicia Sierra discovered the Professor's lair and held him at gunpoint. The gang, however, managed to free Lisbon from the court and reunited her with the team at the Bank of Spain.
Nonetheless, this season will pose challenges for the team, as they make their getaway from the bank with the gold. Their heist has now transcended to more than just a robbery as the group becomes a symbol of the resistance; their fight, is now more than melting gold.
So, what will season 5 be? Fans speculate that Alicia Sierra might join the team. She was kicked out of the police force and the only way the Professor can put the gun down from her hand is to talk it out of her – or, unless, Marseilles, got to Sierra first.
Reports also say that Miguel Ángel Silvestre of "Sense8" and Patrick Criado of " La gran familia española" will join the cast for the last season.
Fans can only wait until the end of 2021 to see the show drop for the last time to see the conclusion of the hit series.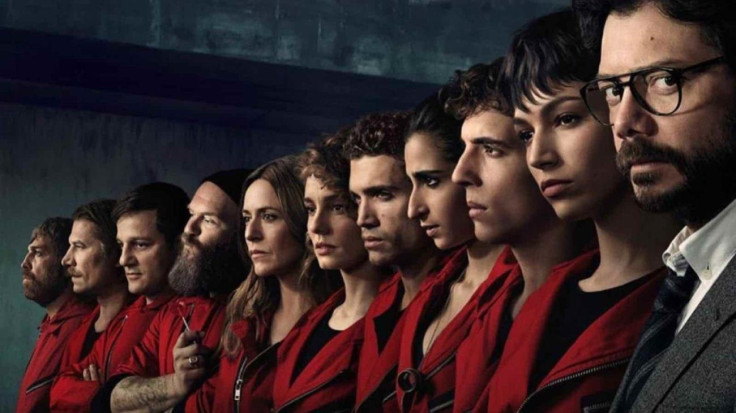 © 2023 Latin Times. All rights reserved. Do not reproduce without permission.