"Money Heist" is all set for its final season and there is plenty to expect. So far, at least two important things about the Netflix series has been confirmed – the number of episodes and a returning character from previous seasons.
First, there is the rumor going around that "Money Heist" may be split into two parts. This originated from a fan with the Twitter handle VoRLCDP who suggests that season 5 could be split into two parts. However, it appears all this is untrue with Netflix announcing that the series will air in one go.
Aside from that, Netflix also revealed that the last season of "Money Heist" will also have 10 episodes. Season three and four only had eight episodes so fans get an additional two in the final chapter.
Additionally, there will be an old face allegedly returning. Pedro Alonso, who took on the role of Berlin, revealed that his character is returning after it was killed off by the end of season 2. He posted a photo of himself with Rodrigo de la Serna who plays Palermo on Instagram.
For those who may not know, the two characters (Palermo and Berlin) never got the chance to appear together on the show. Berlin died in season 2 while Palermo entered the picture in season 3.
It remains unclear how Berlin will re-emerge. He has been appearing in flashbacks so it will be interesting how he was able to rise from the grave. To recall, he died in season 2 after sacrificing himself so that the team could escape from the Royal Mint of Spain.
Finally, the season finale of "Money Heist" could see the demise of the band. Alex Pina teased that the fifth season will reach extreme and savage levels, something he said would be the most epic and exciting season for the series.
With all these out in the open, the only thing remaining is an official release date for "Money Heist" season 5. Unfortunately and as of this writing, no date has been announced although the series is expected to come out in 2021.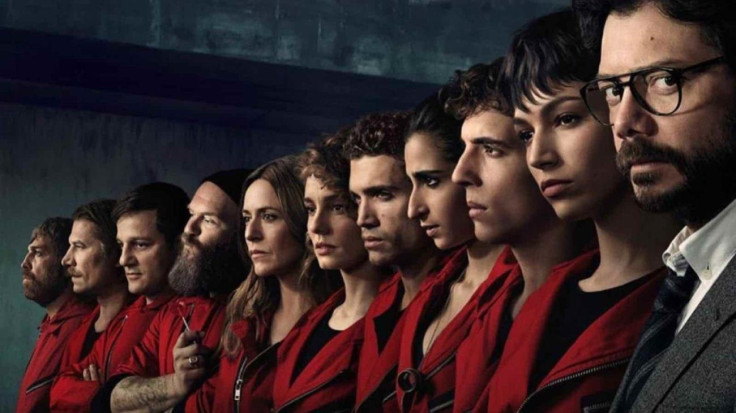 © 2023 Latin Times. All rights reserved. Do not reproduce without permission.