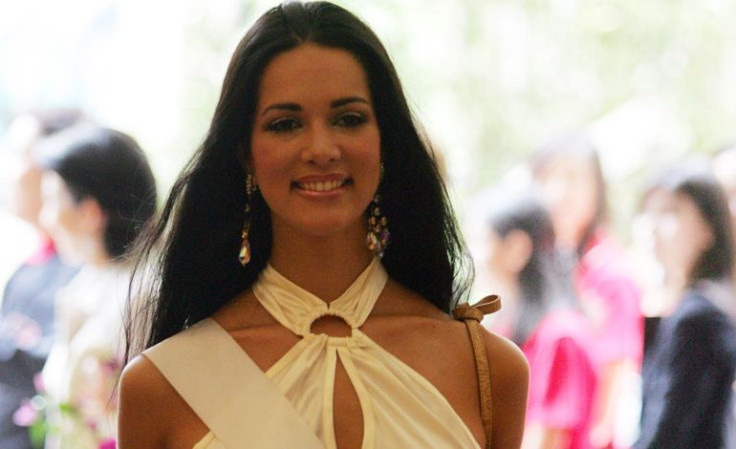 A little over a year ago, the world learned about the tragic death of former Miss Venezuela turned actress, Mónica Spear. The beauty queen, her husband Thomas Henry Berry and their five-year-old daughter at the time, Maya, were returning from a vacation, driving on the Puerto Cabello-Valencia highway when unknown assailants tried to rob them. Local media reported at the time that after being approached by the assailants, Spear and her family locked themselves inside the 2002 Toyota Corolla. Both Spear and Berry were shot, in close range, to death during the assault, which took place around 10:30 p.m., and the child was shot in the leg.
Police made 10 arrests in relation to the murders, and were still looking for 19-year-old Gerardo José Contreras Alvarez, part of "Los Sanguinarios" group, a gang that has been known to assault drivers going down the highway to rob them of their lives and possessions with weapons of all sizes, which police had confiscated in the past. According to Venezuelan authorities, Contreras Alvarez has been caught. "Yesterday afternoon, offender Gerardo José Contreras Alvarez, 19, a.k.a. 'El Gato,' was arrested," deputy director of the Venezuelan scientific Police (CICPC), Douglas Rico announced in a message via social media.
"El Gato" was captured in a home at the Cristóbal Colón barrio in the state of Yaracuy. "It was a clean operation. No shots were fired and we achieved the aprehention of the suspect and handed him over to the Public Ministry so he can face his preliminary hearing in the next hours," said David Lozsán, secretary of Public Safety of Yaracuy.
© 2023 Latin Times. All rights reserved. Do not reproduce without permission.