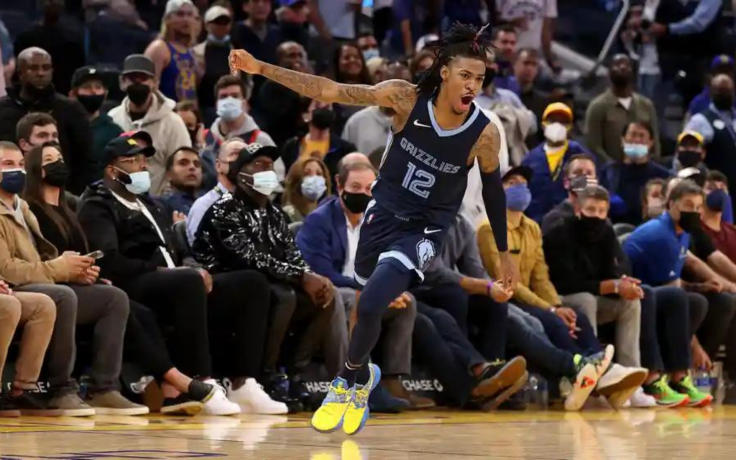 Tuesday Night was action-packed with exciting games from top to bottom. There were some surprising names that had big performances.
These were the top performance from Tuesday night:
Ja Morant, Memphis Grizzlies (35 Pts, 1 Reb, 10 Ast)
Ja Morant had a big performance in a big game against the Denver Nuggets. Morant has played like an MVP candidate all season as he has the Grizzlies tied for first place in the Western Conference.
Lauri Markkanen, Utah Jazz (38 Pts, 5 Reb, 1 Ast, 1 Stl)
Lauri Markannen dropped a career-high 38 Points and made 9 three-pointers to help beat the Pistons 126-111. Markkanen has been difficult to guard all season long and may just be on his way to his first career all-star game.
Nikola Jokic, Denver Nuggets (13 Pts, 13 Reb, 13 Ast, 2 Stl)
Nikola Jokic is a staple on this list as he puts up monster numbers basically every time he plays. He dropped a triple-double in a big win over the Grizzlies and is making a push for his third MVP in a row.
Jaden Ivey, Detroit Pistons (30 Pts, 4 Reb, 5 Ast, 1 Stl)
Jaden Ivey dropped a career-high 30 points against the Utah Jazz. The rookie has shown flashes and last night showed why the Pistons regard him so highly. His athleticism is matched by very few in the NBA.
Bam Adebayo, Miami Heat (27 Pts, 12 Reb, 6 Ast)
Bam Adebayo has been on a tear of late, with a new aggression as a scorer. Miami has needed it as they've found their footing after a rough start to the season. It wasn't enough last night though, as they fell short to the Bulls 113-103.
Honorable Mentions:
Nikola Vucevic, Chicago Bulls (29 Pts, 12 Reb, 2 Ast, 1 Stl)
Kyle Kuzma, Washington Wizards (29 Pts, 6 Reb, 6 Ast, 2 Stl)
Bradley Beal, Washington Wizards (27 Pts, 6 Reb, 6 Ast, 1 Stl, 1 Blk)
DeAndre Ayton, Phoenix Suns (30 Pts, 13 Reb, 1 Blk
© 2023 Latin Times. All rights reserved. Do not reproduce without permission.