A mother was reportedly engulfed and drowned by the Tennessee floods just moments after she ended her Facebook live video showing the water rising around her home on Saturday, Aug. 21.
Linda Almond, 55, was trapped in a house on Saturday in the city of Waverly, about 75 miles from Nashville, with her son Tommy Almond, 37, as the water rose around them.
As the situation quickly became drastic, Almond broadcasted a live video of her surroundings on Facebook. Moments after the Facebook live ended abruptly, she was swept away by the floodwater and was discovered dead the next day, New York Daily News reported.
"Well, if anybody's seeing me on Facebook Live, we're being flooded right now," Almond told her followers on Facebook before the tragic deluge.
The live video showed a glass pane speckled with rain droplets and debris. A river of brown water dragging trees and debris can be seen outside her window. The sound of rushing water could also be heard in the background.
"This is scary... Oh my goodness, oh my goodness," she said before she ended her live video.
Moments after her Facebook live concluded, the house lifted off its foundation and the floodwaters swept them away. Almond and her son Tommy briefly clung to a power line pole for safety, but had to let go as another house floated towards them, the Independent reported.
Almond and Tommy reportedly climbed onto their roof for safety. However, when the roof collapsed, they fell into the river of floodwater which carried them away. The young Almond searched for his mother after they were separated but she was nowhere to be found.
He eventually climbed onto a roof that was stable to stand on and waited there for the storm to end. Almond's body was later recovered on Sunday, Aug 22, and was reportedly identified by her sister who lives in Clarksville, according to the Charlotte Observer.
"My brother went down for about 45 seconds underwater and when he came back up, he couldn't find Mom," Victoria, Almond's daughter, said. "That was when they let go. It was the last time he saw her."
"I refused to see my mom in that state," Victoria said. "We're not doing a viewing because Tommy didn't want to see her again like that."
At least 22 people including two 7-month-old twins and a 7-year-old girl were killed in the floods in Tennessee. Dozens were reported missing and about 120 houses were destroyed.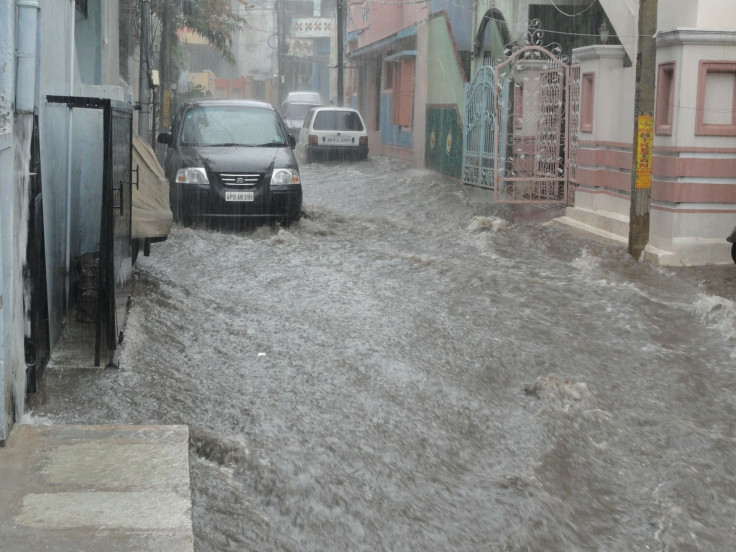 © 2023 Latin Times. All rights reserved. Do not reproduce without permission.