A St. Cloud mother allegedly stabbed her 3-month-old son to death, wrapped him in a plastic bag, and discarded him in a dumpster outside her apartment building.
The accused mother, 26-year-old Fardoussa Omar Abdillahi has been charged with second-degree murder in the death of her infant child, according to Stearns County Attorney's Office.
The incident came to light on Sunday, Nov. 28, when St. Cloud police responded to an apartment building on the 2000 block of Main Prairie Road after receiving reports of a missing baby.
According to the criminal complaint, the 911 caller stated that a baby was missing and that the mother said she had killed her baby and threw the body in a dumpster behind the building.
When the responding officers asked Abdillahi where the child was, she replied she had stabbed the baby boy and placed his body in a black garbage bag inside a dumpster outside her apartment.
The officers were then able to locate the child. He was pronounced dead at the scene.
The child's autopsy results revealed sharp force injuries on his neck. The Midwest Medical Examiner's Office ruled the manner of death as a homicide.
In a Miranda statement, Abdillahi said she "experienced headaches and feelings of worry and fear" after giving birth to the child in August. She added she was also upset that the child's father said the child was not his and wondered "how she was going to get help."
Abdillahi was arrested and produced before a judge Tuesday, who set her bail at $2,000,000 unconditional, or $1,000,000 with conditions. She is currently being held in the Stearns County Jail.
In a similar but unrelated incident, a Missoula mother allegedly slashed the throats of her children, aged 3 and 5, at their residence near Reserve Street on Nov. 19, the same day she reportedly confessed to attempting to take her own life.
The 34-year-old mother, Leannah J. Gardipe said she "saved her babies" by killing them.
Gardipe is facing two counts of deliberate homicide. She is being held at the Missoula County jail on a $10 million bail. Her arraignment is scheduled for Dec. 6 at 9 a.m. in Missoula County District Court.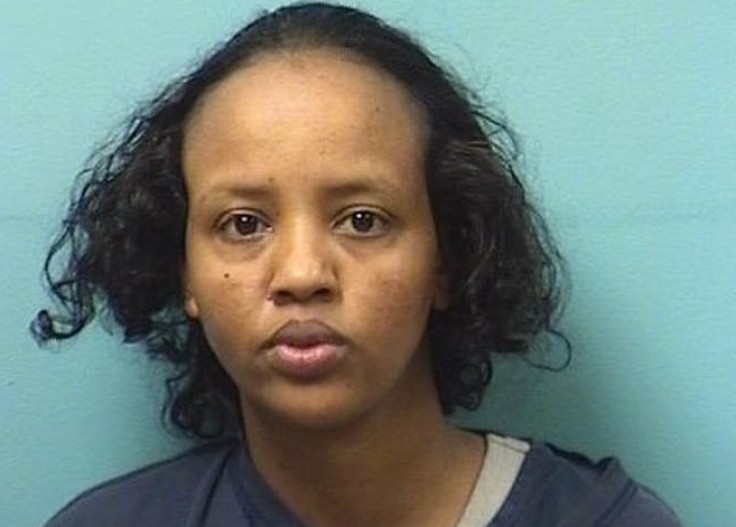 © 2023 Latin Times. All rights reserved. Do not reproduce without permission.