A Missoula mother may be jailed for life after she has been accused of fatally slashing the throats of her children, aged 3 and 5, at their residence near Reserve Street on Friday, the same day she reportedly confessed to attempting to take her own life.
Suspect Leannah J. Gardipe, 34, fronted the Missoula County Justice Court on Monday afternoon for two counts of deliberate homicide, where she has been held on a $10 million bail.
According to Missoula authorities, they received an initial 911 call from Gardipe's mother, who reported that her daughter had just informed her she had "saved her babies," according to charging documents as per the Missoulian.
The elder Gardipe said that when she asked the woman if she meant she killed her children, the suspect reportedly began to cry. After dropping the call, Gardipe called 911 herself "to report a murder."
She reportedly told the dispatcher that her mom must have dialed the emergency numbers too.
According to the suspect herself, the incident happened on Friday morning with a knife in her bedroom. She also told authorities over the phone that "she was supposed to die" that day.
She indicated she was waiting for police to arrive, ultimately asking medical services to be sent to provide medical attention to her injured children. During the call, the woman claimed she could still hear noises from one of the kids.
Responding officers then instructed Gardipe to exit the front of the house. However, the woman instead stepped back inside and locked the door, ignoring police orders.
Since she was still on the phone with 911 at the time, the dispatcher tried to calm her down and told her the officers were there to help, to which Gardipe reportedly responded, "no they are not. Not for what I did," according to Law&Crime.
Police moved to go around the back of the house, where they found Gardipe and secured her. Upon entering the home, they located the two young victims laying on a bed, where they recovered a bloody serrated steak knife nearby.
The children, who sustained significant lacerations on their throats and defensive wounds on their hands, were pronounced dead upon medical examination, the Associated Press noted.
During the house search, law enforcement found a note that reads, "it was the only way that we all wouldn't burn, now I'm the only one of us that will." Police also noted that one of the bedrooms had a pool of blood on the floor.
Gardipe is being represented by public defender Ted Fellman, who has since asked for a significantly lower bond on her behalf after Missoula County Deputy Attorney Brian Lowney requested a $4 million bond. Lowney noted it is possible mental health issues were at play.
Gardipe's arraignment is slated for Dec. 6 at 9 a.m. in Missoula County District Court.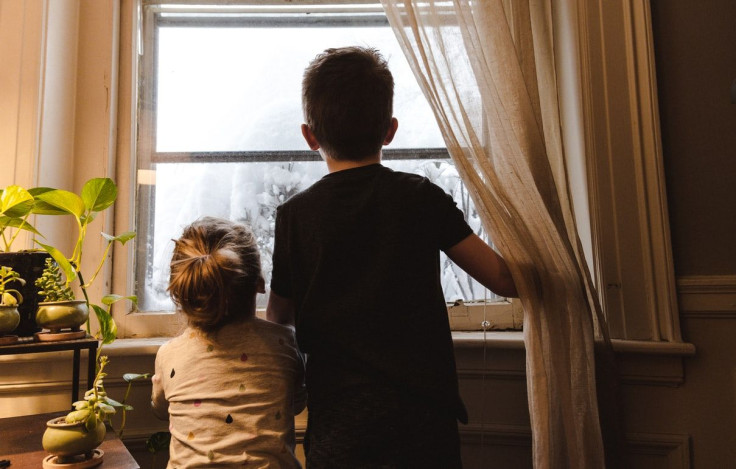 © 2023 Latin Times. All rights reserved. Do not reproduce without permission.