A grieving mother had to cut off the fiancé of her late daughter after the man started to say things that were too private. The man who was more than 40 years the age of the woman started to narrate some shortcomings which the mom did not feel was proper.
The man was identified as 68-year-old Rod Higgins who started to tell people in attendance the shortcomings of his late wife, 23-year-old Ashleigh Petrie. Petrie died in October 2020 after she was hit by a car in Australia.
Higgins initially said how Petrie had that zest for life and then calling her an externally attractive woman. However, it was when the 68-year-old started to talk about the late court clerk's battle with depression and reasoned that this was something that intensified her flaws. Aside from that, Higgins alleged that Petrie was medication for chemical imbalances in her brain.
It was at this point that Ashleigh Petrie's mother, Theresa, heard enough. She intervened and told the fiancé: "I think that is enough."
Other than that incident, it was also mentioned how Higgins fought for and received just under the equivalent of £100,000 as a result of Petrie's death. Moreover, the report goes on to add that the 68-year-old started to inquire on how to collect the insurance barely 24 hours after the 23-year-old died.
Originally, Ashleigh left her entire savings and life insurance to her mother. However, Higgins argued that since he was her dependent, he was entitled to the super payout.
Adding more twist to the relationship of Higgins and Petrie is that the 68-year-old man allegedly resumed their relationship shortly before she died. Hence, the mom got lesser than what the fiancé would get, a scenario that has drawn different opinions. That included Ashleigh's former partner, Stuart Gowty.
"Here's a guy earning a hell of a lot of money and is about to retire on a huge pension," Gowty stated. "And you've got a grieving mother with very little. I don't know what to say. I don't think it's the right thing. It's horrendous to see. It just keeps going."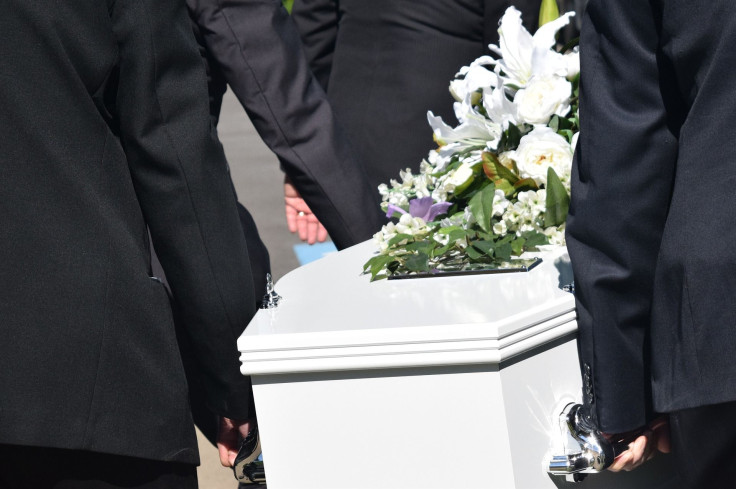 © 2023 Latin Times. All rights reserved. Do not reproduce without permission.