An unknown gunman shot the mother of a Florida teen who had been shot and killed by a deputy earlier this month. The shooting incident took place during the burial of her child at a cemetery in Cocoa on Saturday.
Eighteen-year-old Sincere Pierce was being laid to rest at Riverview Memorial Gardens when his mother, Quasheda Pierce, was shot by a gun being carried by a 16-year-old teen. Police said Quasheda and the teen were both struck by the bullet after the gun "experienced an accidental discharge."
Witnesses said they heard the gunshot ring out after the pastor had finished his prayers and while the Sincere Pierce's family and friends were placing flowers on his casket. The loud bang was followed by silence before Quasheda Pierce screamed that she had been hit.
Police said the bullet first went through the teen's arm before going through Quasheda's leg. The mourners were slow to react at first but began rushing to help Quasheda Pierce when they realized what had happened.
Friends and family members helped the victim get into a minivan before the ambulances arrived while the others left the ceremony quickly and rushed to their cars out of panic.
Mourners said several deputies carrying rifles arrived at the scene to respond to multiple 911 calls. The crime scene investigators reportedly stayed at the cemetery after Quasheda had been taken to a nearby hospital. They stayed with detectives throughout the afternoon to look into the incident but the teen carrying the gun refused to cooperate with the investigators.
Sincere Pierce was fatally shot with 16-year-old Angelo Crooms by a Brevard County Sheriff Deputy on Nov. 13. The killing happened when Deputy Jafet Santiago-Miranda fired multiple shots into their vehicle when Sincere Pierce and Crooms refused to pull over after being called out.
According to Sheriff Wayne Ivey, the deputies fired shots after assuming that the vehicle they were riding had been stolen. However, Pierce and Crooms' lawyer, Natalie Jackson, dismissed it as a case of mistaken identity and said the teens had permission to use the car they were using.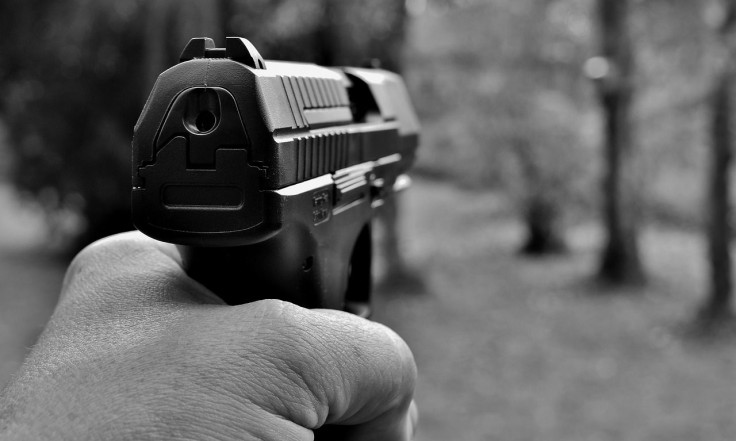 © 2023 Latin Times. All rights reserved. Do not reproduce without permission.