A miscreant residing in North Carolina was nabbed on Friday after he reportedly attacked a homeowner with a machete, early in the morning. As per the statement released by the local sheriff's office, Carlos Antonio Washington made multiple attempts to flee the scene and raced toward the town of Tarboro.
Officials apprehended him in the nick of time. The statement further alleged that more criminal charges are likely to be filed, post consultation with the district attorney's office. A mugshot of the suspect and a picture of a machete was uploaded by the Sheriff's office, but not much was divulged about what caused the attack.
Deputies from the law enforcement squad alleged that the suspect lurked around the area of the crime, and attacked the owner as soon as they stepped outside. A scuffle ensued between the victim and the attacker before things spiraled out of control, and family members of the victim resorted to firing shots at Washington before they rang in 911 at 9 a.m. The victim had sustained minor injuries and is being treated by paramedics.
Washington currently faces charges of first-degree murder and is placed in Edgecombe County Sheriff's Office detention center under a $2 million secured bond. In North Carolina, a Class B1 felony adds to a punishable act with a term between 192 months and up to life in prison. A Class B2 reportedly carries minimum sentencing of 125 months in prison.
A charge of attempted first-degree murder is punishable under law as a Class B felony, , according to North Carolina legal firm Kirk, Kirk, Howell, Cutler & Thomas, which gave out incisive details pertaining to the allegation on its website.
A machete attack isn't a first of sorts in North Carolina, as something similar was reported in September this year. A 50-year-old apartment security guard was attacked by a woman with a machete in Seattle after she mistook him for a police officer. The 32-year-old woman brutally attacked the guard on his forearm, leaving two five-inch cuts.
Officers said they later tracked down the suspect at a gas station on Broadway and was eventually booked into King County Jail for assault.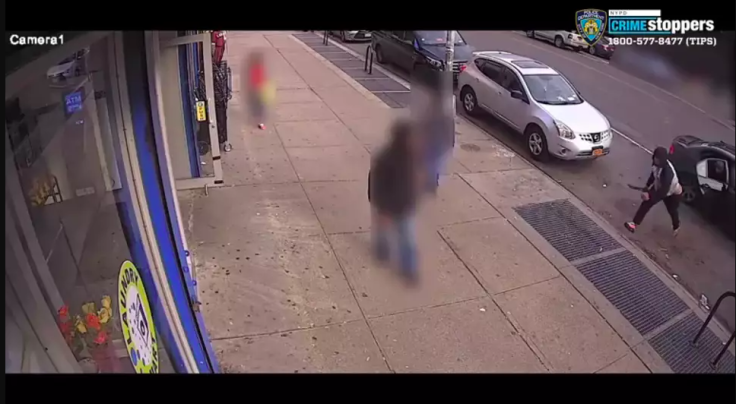 © 2023 Latin Times. All rights reserved. Do not reproduce without permission.