A mother has been accused of hurling her six children into a well and killing them, seemingly in retaliation after her husband's family members mercilessly beat her in Raigad district, Maharashtra, India on Monday, May 30.
The tragic incident reportedly happened at Kharavali village in Mahad taluka, around 100 kilometers from Mumbai, on Monday afternoon, May 30.
The 30-year-old mother supposedly took the drastic step after she was allegedly thrashed by the abusive members of her husband's family. The children who drowned in the well were aged between 18 months and 10 years of age, NDTV reported.
In a similar but unrelated incident, a drunk man allegedly threw three of his children into a well following an argument with his wife in Sundargarh district, Odisha, India on Saturday evening, April 30, Hindu reported.
The father, identified as 21-year-old Pandu Munda, allegedly entered into a heated argument with his wife after he returned to his village Kulla from the nearby Koida market in a heavily drunken state. During the confrontation, Munda reportedly picked up an axe lying nearby and began chasing his wife. The woman managed to run away from the spot and hide behind a bush. However, when Munda returned home, he found his daughter Sina Munda, 5; son Raju Munda, 2; and six-month-old daughter alone.
The man then, in a fit of rage, took all three children and threw them into an open well shared by the town. Following the incident, the authorities responded to the scene, retrieved bodies from the well, and arrested the man who was hiding in a nearby jungle.
In another incident, an Indian father has been accused of mercilessly throwing his own two-month-old infant into a lake, claiming that the baby did not resemble anyone in his family and speculating that child was his wife's offspring with another man, Latin Times reported.
The incident happened at Kalyandurg in the Anantapur district of Andhra Pradesh, India on Oct. 21, 2021.
The accused, identified as Mallikarjuna, a former insurance agent, allegedly taped the newborn girl's mouth, put her in a jute bag, and proceeded to throw her into a lake believing that she did not have features that resemble anyone in his family.
Mallikarjuna reportedly took his wife Chittemma and their two-month-old daughter to a hospital for a medical check-up on Oct. 21. However, when the baby started crying while they were waiting for the doctor's appointment, Mallikarjuna took off with the infant, telling his wife that he was taking her outdoors to pacify her. When Mallikarjuna did not return after hours, Chittemma approached the local police station and lodged a complaint.
Kalyandurg police shared the accused's photographs online and managed to track Mallikarjuna down to an adjacent town. After being questioned, Mallikarjuna confessed that he had murdered his daughter and dumped her body in a lake.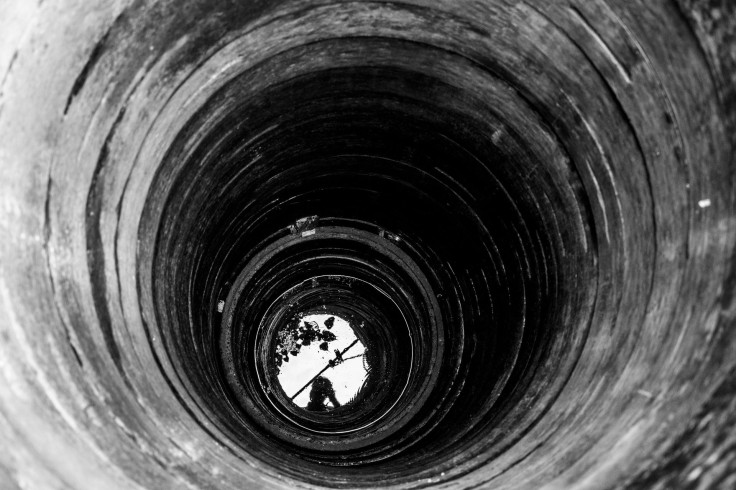 © 2023 Latin Times. All rights reserved. Do not reproduce without permission.