A Michigan mother has been accused of brutally stabbing her own 3-year-old toddler to death and stuffing the victim's body into a garbage bag for disposal.
Justine Johnson, 22, from Michigan, has been arrested and charged with one count of homicide and first-degree child abuse after she allegedly heinously murdered her own daughter, 3, and stuffed the child's remains inside a garbage bag at her home in Oscoda Township, about 190 miles north of Detroit, on Friday morning, Sept. 17, according to New York Post.
The incident came to light after Johnson's brother spotted the toddler's foot poking out of a black garbage bag inside their home in Oscoda. Police officers immediately responded to the home after the brother dialed 911 and alerted them regarding his gruesome discovery at around 4 a.m on Friday, Sept. 17.
The brother reportedly asked Johnson about the whereabouts of her daughter the previous day, but she had angrily told him to mind his own business, he told the police.
Responding officers searched Johnson's residence and found the little girl's body stuffed inside a garbage bag after suffering from multiple stab wounds to her torso.
Johnson was reportedly not at home when law enforcement arrived. However, the authorities managed to track her down about four hours later and found her walking along railroad tracks near her home. As the officers questioned her, Johnson said that she didn't want to talk about her daughter's death, ABC12 reported.
The toddler reportedly lived with her grandmother, as Johnson visited her only a handful of times every week, the police said.
"It's a shock, I've been here a long time and this is the first time I heard of something like this since the 70′s," said Martin Gayeski who owns the F-41 Laundromat across Johnson's home.
Gayeski added that authorities requested to see some of his establishment's security camera footage to find possible leads in the investigation.
"She was a customer here, I knew who she was, shocked me because she didn't seem to be that kind of a person," he continued.
"It is unusual to have something like this in a town like this, this is a close-knit community," concluded Gayeski.
Johnson will have a probable cause hearing on Sept. 29th. She is currently in custody at Iosco County Jail and is being held without bond.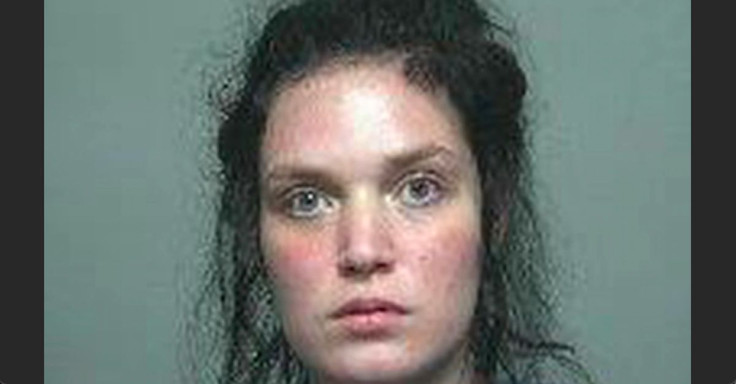 © 2023 Latin Times. All rights reserved. Do not reproduce without permission.