A 23-year-old mother who strangled and dumped her newborn baby girl in a garbage van has been arrested after three months of investigation.
On February 2, the driver of a garbage collection van in Kochrab Gam of Ahmedabad, India, reportedly found a newborn abandoned in his vehicle.
The driver, who has not been publicly identified, alerted the sanitary inspectors about the dead infant and a complaint was filed at the Ellisbridge police station.
The police registered a case on an offense of murder with the intention to conceal the death of a child and burying it.
An investigation was launched to nab the suspect. During the probe, officers learned that there was a pregnant woman living in the Rathod Bhavan locality of the area.
When the officers met the woman she was reportedly no longer pregnant. She was interrogated during which she confessed to the crime. Investigators also found evidence, including documents related to childbirth from her home.
23-year-old Shivani Shrivastav was arrested from her home without an incident.
According to the police, Shivani got married to Ajabsingh Shrivastav four years ago. She had been living with her in-laws in Laxmipur village in Uttar Pradesh while her husband worked as a security guard and lived in Ahmedabad.
The woman had developed a liking for another man while her husband was away. The child was born from that illicit relationship, police said.
The husband confronted the suspect when he found out that she was pregnant.
She then shifted to Ahmedabad and began living with her husband. The couple often engaged in arguments with each other, officials said.
On February 13, the suspect gave birth to a girl child while her husband was at work. Doubting that her husband would be upset by the news, the suspect decided to kill the infant.
She reportedly strangled the baby girl to death then wrapped her body in a plastic cover and hid her in the bathroom through the night.
The next morning she dumped the body in the garbage truck along with other wastes from the house.
"We have arrested the woman and are investigating the case further," the Ahmedabad Mirror quoted Assistant Commissioner of Police D.P Chudasama as saying.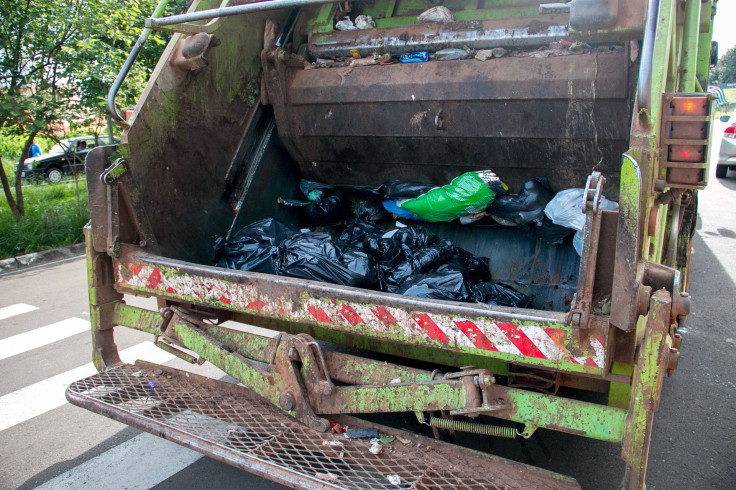 © 2023 Latin Times. All rights reserved. Do not reproduce without permission.