A Florida mother who survived a murder-suicide attempt after allegedly poisoning herself and her 4-year-old daughter in January has been charged with the young girl's death.
Jacinda Decaro, 26, has been charged with first-degree murder in the death of her 4-year-old daughter Masiela Decaro, after attempting a murder-suicide by feeding her daughter and herself a lethal dose of Tylenol and liquid Benadryl. According to medical experts, extremely high doses of Benadryl can slow the heart rate and put a person in a coma, Law & Crime reported.
On Jan. 10, while the suspect and Masiela were staying at the Star Island Resort & Club, Decaro's mother called for a welfare check saying that she was alarmed after being unable to get ahold of her daughter. When security entered the duo's room, they found Decaro and her 4-year-old daughter unresponsive on the bed.
"The doors were all locked from the inside when we attempted to make contact with all parties," Osceola County Sheriff Marcos Lopez said. "Tylenol and liquid Benadryl were on the nightstand."
Security personnel also discovered a note next to the bed that read, "I'm sorry."
Masiela was reportedly pronounced dead at the scene. Meanwhile, Decaro, who still had a faint pulse, was rushed to a hospital for treatment.
"The night of the murder, the suspect talked about suicide to several different people, told an ex-boyfriend that she didn't want to live. She also FaceTimed another friend the same evening and talked about not wanting to be here," Sheriff Lopez added.
Decaro, who has no history of mental health issues, recovered after a brief hospitalization. Meanwhile, a medical examiner who conducted Masiela's autopsy determined "intentional poisoning" to be her cause of death, and Decaro was arrested shortly after, WESH 2 News reported.
Decaro is currently being held without bail at Osceola County Jail and has been charged under the premeditated murder statute in Florida, which means that she faces life in prison or the death penalty if convicted.
Meanwhile, the girl's father, Jorge Ezequiel, said that Masiela would have turned 5 in August.
"My baby was smart. She was my little girl and unfortunately, it's sad that it had to be her," Ezequiel said.
"My daughter didn't deserve this," he added.
However, Ezequiel said that he has already forgiven Decaro.
"As much as I'm bothered and I'm really hurt that she killed our girl, I do forgive her," he said.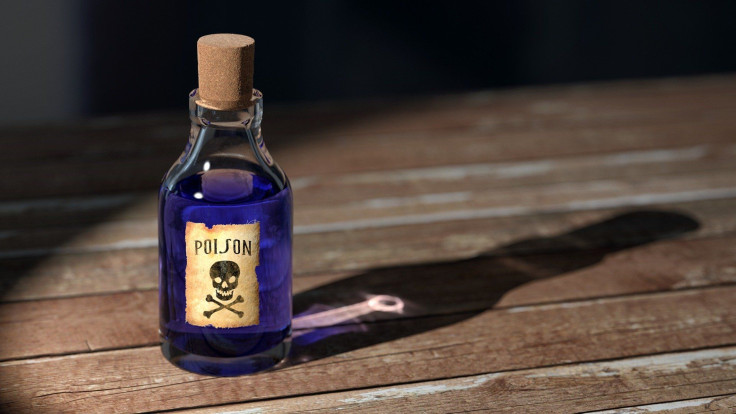 © 2023 Latin Times. All rights reserved. Do not reproduce without permission.