Five people, including a child, were shot dead and three others were critically injured in an apparent murder-suicide incident that happened in Navarro County, Texas, during the wee hours on Saturday, Feb. 5.
The suspected gunman, identified as 41-year-old Kevin Milazzo, was found unresponsive inside his vehicle with a gunshot wound to his head, which police believe was self-inflicted. He died shortly after being transported to a hospital, authorities said.
The Corsicana Police Department said they received a 911 call just after midnight reporting that a man had shot more than half a dozen of his family members.
Officers who responded to the scene located on the 2900 Block of West 2nd Avenue found an adult male and female deceased from gunshot wounds, Corsicana police chief Robert Johnson said in a press release.
The man and woman who were found dead were later identified as the suspect's stepfather, 68-year-old William Mimms, and mother, 61-year-old Connie Mimms.
Police say they also located two more gunshot victims in critical condition on the scene. They were taken to a Dallas-area trauma centre, according to the release.
A short distance away near the intersection of Garrity and Stroud Streets in Frost, the police found an adult male and a child deceased with gunshot wounds.
They were later identified as the suspect's 21-year-old son, Joshua Milazzo, and the son of a former girlfriend, 4-year-old Hunter Freeman.
Officers also found a third victim, an adult female, at that second scene. The victim who had suffered multiple gunshot wounds was also transported to a Dallas-area trauma centre, per the press release. Her condition is currently unknown.
Officials say Milazzo was allegedly responsible for the deaths at both scenes.
He was found "critically injured from a self-inflicted gunshot wound to the head" in his car after the police tracked him using GPS, Johnson said in the statement.
"At that time, we instructed the monitoring service to remotely turn off the vehicle's engine," officer Johnson said. "As the vehicle came to a full stop off the road, Corsicana Swat officers approached the vehicle to find the driver critically injured from a self-inflicted gunshot wound to the head."
Milazzo was taken to Navarro Regional Hospital, where he succumbed to his injuries and was pronounced dead.
"You don't expect it from a small town like this," a neighbour said.
Another neighbour Ethan Lusk said the incident is scary. "It's just traumatising to hear about," he added.
The identities of the victims have not been revealed yet. A further probe is underway.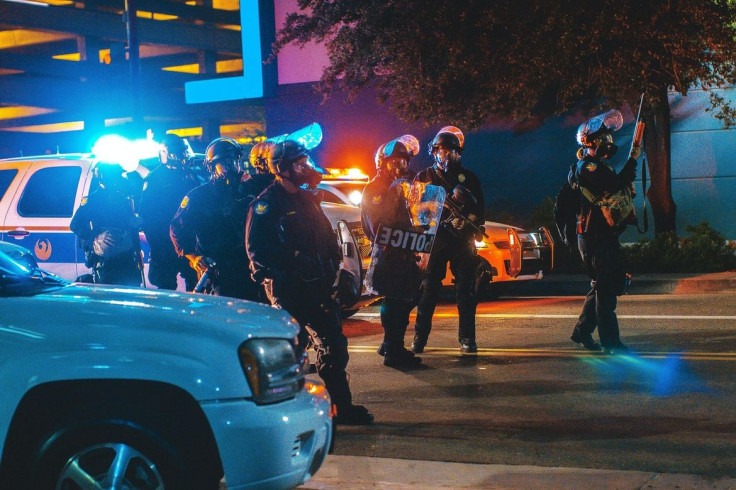 © 2023 Latin Times. All rights reserved. Do not reproduce without permission.